Front page
Politics
BAS Sends Biya Packing Out Of Switzerland, Promises To Continue Protest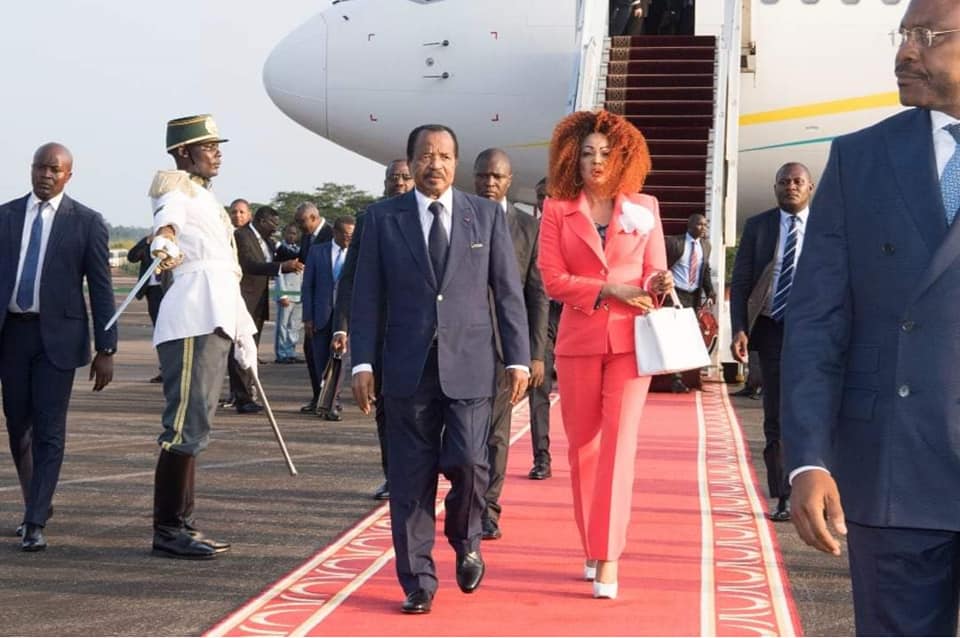 By NFOR Hanson Nchanji
The Presidential Couple after spending 12 days in Geneva, Switzerland was forced to return to Cameroon on Friday, July 5, 2019, after members of an opposition pressure group, Brigade Anti-Sardinards staged a series of protests in front of his hotel. If the demonstration at the hotel's lobby did not eject Paul Biya, that of June 29 was unprecedented and went viral like wildfire in the dry season.
Police used tear gas and water cannon to disperse the protesters who attempted to force their way to the Intercontinental hotel where Paul Biya was believed to be lodging.
Supporters of Mr Biya were at the lobby of the hotel chanting patriotic songs.
It was President Biya's 5th night in the hotel but many incidents had happened to mare his stay in Switzerland.
Earlier on Tuesday June 26, six of his bodyguards molested a journalist , Adrien Kraus, working with RTS, Swiss State Media. He was physically molested for filming an action by the pressure group. His equipment were seized but later given following hours of negotiation.
The Swiss Federal Department of Foreign Affairs, described the incident as unacceptable insisting that Switzerland supports freedom of expression and the press and the respect of rules on public space.
The six bodyguards will later be apprehended and given 3 and 4 months suspended sentences.
Dance groups and CPDM sympathizers were [resent from the Yaounde Nsimalen international airport to the Unity Palace to welcome the Presidential couple.
Members of BAS have planned another protest on Saturday July 6, 2019 at the Nation sin Geneva.