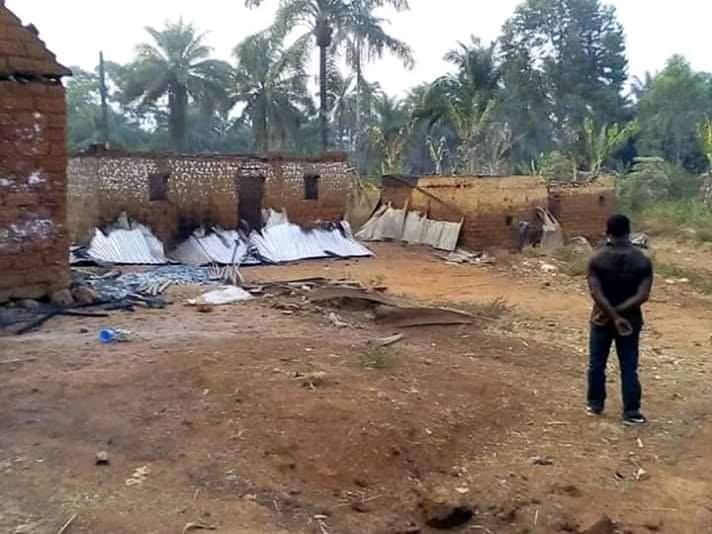 At least 7 persons have died (one Ambazonia fighter and six civilians in Bambalang and Bangolan, all in Babessi and Ndop subdivisions, Ngoketundjia division in the northwest region. One week after the attack at a Gendarmerie and Police Posts in Galim, West region, Soldiers have launched a series of attacks in Babessi and Ndop, forcing dozens to flee from villages into bushes.
Since Friday, March 13, Soldiers carried out offensive through the land and the lake. In Bambalnag, one of the villages of the Ndop central subdivision, they came through the water (Mbissa) from Kutaba through the Bamendjin dam that separates the West from the village.
On land, they entered the Military entered Bambalang via Bafanji on foot and arrested many villagers killing a CPDM councilor at Ndop Rural Council called Peter Mbo'ogweh of Mbapishi quarter.
Simultaneous attacks were ongoing in Bangolan where the destruction was massive. They killed one Ambazonia separatist fighter and four civilians, wounded four fighters and arrested dozens of denizens.
Two truck pushers who were helping locals with their luggage to escape to Choupa village were arrested, tortured and later killed.
They also murdered a Mechanic from Babessi, called Inusa, one mentally unstable man known as Ludi and another civilian identified as Iscadarou. The mentally unstable victim was dragged from his home and despite an identification document presented by his mother explaining that he was not sound, soldiers shot him. They will later burn several houses
The military has set up a base at the abandoned CBC health center Bangolan. Women are the ones burying the dead. Women and children are the only civilians allowed to circulate as all the men have escaped from the village.