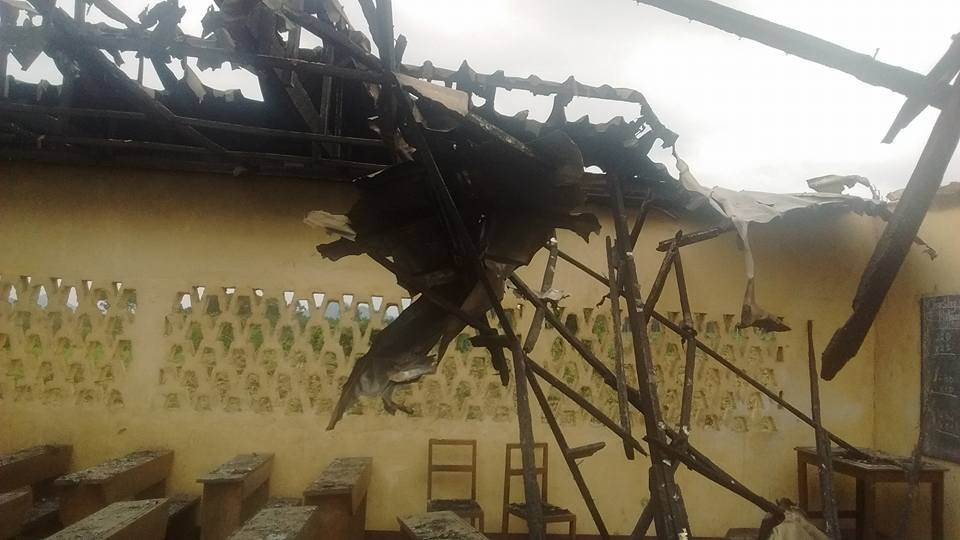 Douala, Cameroon-Thursday August 17, 2017-7: 00 PM Local Time (Cameroon News Agency) Another arson attack has been witnessed in a school in the Southwest region, few days after a great section of CBC school Mankon in the Northwest region was ravaged by inferno. This time around it is the turn of Government Primary School Mutengene.
Locals around the school situated along the Limbe road woke up Thursday morning only to discover the remains of the school, walls with empty roofs.
The attack was severe to the extent that the entire contents of classrooms were consumed.
Police arrived the scene Thursday to take stock of the damages and open investigations.
It is not known the actors behind arson attacks in the two English speaking regions of Cameroon. The attacks began in markets and later extended to personal shops and now schools.
Close to a dozen schools have been burnt by unknown men, government months back revealed that hidden Cameras have been implanted in some strategic areas but the Cameras have not been able to identify or capture some of the scenes, at least not for now.
Locals are worried about their safety especially with the heavy presence of military; they have not been able to trap down perpetrators. So who could be behind arson attacks in the two regions?