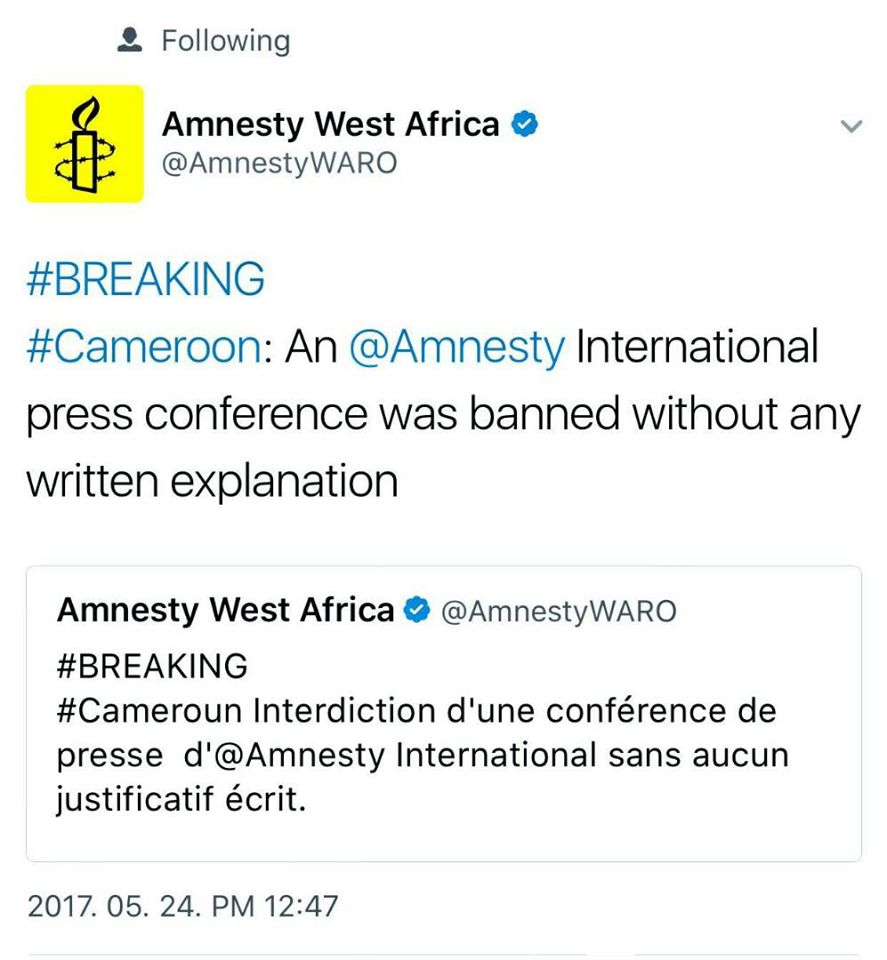 Yaounde, Cameroon
Members of Amnesty International for West Africa have held a Press Conference in Yaoundé despite a Sub-Divisional order banning the meeting.
The meeting which was to take place in a hotel in Yaoundé was banned by the Divisional Officer for Yaoundé I who did not advance reasons for the act.
In a twitter post, Amnesty International wrote that, "An Amnesty International Press conference was banned without any written explanation".
The said Press Conference however held in the office of a local NGO where Amnesty Officials condemned in strong terms the jail terms given to two Cameroonian students who shared a joke about Boko Haram recruitment in a text message. The Rights group said it was against human rights and demanded the release of the students.