Front page
Politics
Trending
Agbor Balla Takes Part In 6th High Level Dialogue on Democracy, Human Rights and Governance in Pretoria, South Africa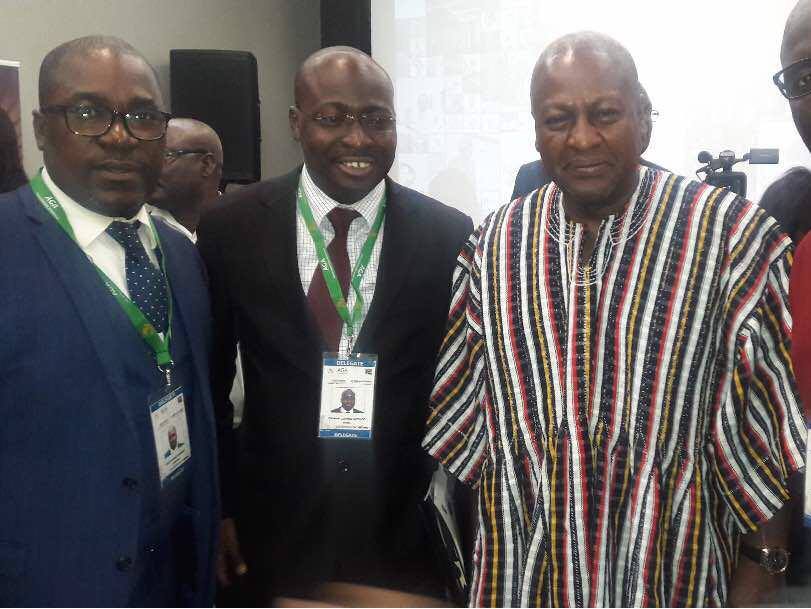 By NFOR Hanson NCHANJI
Pretoria, South Africa-Thursday December 10:15 PM Local Time (Cameroon News Agency) After taking part in the 6th Dialogue on Human Rights,Democracy in South Africa, Barrister Agbor Balla Nkongho has expressed his desire to continue defending the weak in his quest for equal justice for all in Cameroon especially within the context of the ongoing Anglophone crisis.
The legal Mind discloses, "My heart goes out to all affected families of the current escalations. I stand with you. These are very trying times to us as a people that is why I decided to use the opportunity to give our people a voice in Pretoria, South Africa upon invitation by the African Union to the 6th High Level Dialogue on Democracy, Human Rights and Governance, on the theme, Enhancing Youth Participation and Representation in Governance in Africa. With the deteriorating situation at home, I raised concerns about the risk of further escalation of the Anglophone Crisis with the African Union Commissioner for Political Affairs, H.E Mrs. Minata Samate Cessouma."
He highlighted the following during his discussion,
• Gross human rights abuses by the military on civilians, several cases of missing persons since September 22 and October 1, 2017.
• Militarization of North West and South West Regions, seen as signs of brutal repression, suppression of dissent. This displays intentions of a military solution by the government rather than a peaceful solution through inclusive dialogue on the root cause as recommended by the United Nations.
• Mass exodus of civilians living in fear, causing thousands of refugees, many living in deplorable conditions in Nigeria. We cannot fight against slavery in Libya, when our citizens live and flee the country as slaves!
• Hundreds of youths, women and persons of age in detention facing trumped-up charges.
• Government of Cameroon rejecting dialogue both at the level of civil society and legal representatives of the people in parliament.
Agbor Nkongho of the Centre for Human Rights and Democracy in Africa added that, "We all agreed that dialogue and an urgent solution is required. Equally of great importance, was a brief discussion with former president of Republic of Ghana, H.E John Dramani Mahama, with whom I raised worries on the crisis, and informed him about growing activism by our majority youthful population who constitute the bedrock of future governance and representation across the region."
Respect of Human Rights, Good Governance and Democracy with participation and representation of youths, remains the only path towards development and creating long term peace throughout Africa.