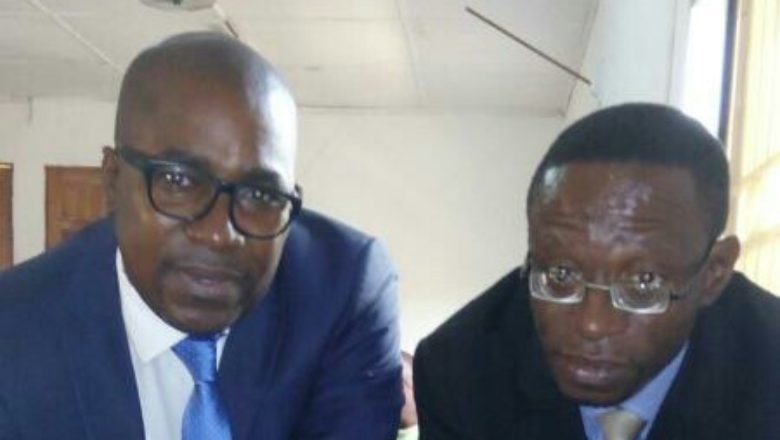 Yaounde,Cameroon
The two high profile detainees, Barrister Agbor Balla Felix Nkongho and Dr Fontem Neba are on their way out of the dungeon of Kondengui after the Military Court did not argue on the request by defense Counsel for their clients to be granted bail or released on judicial supervision.
The first remark here is that Barrister Agbor Balla has an intimidating profile with an outstanding professional background believed to have good morals.He has been described  as humble, self-discipline and ambitious (not unbridled ambition) are three qualities that can propel a man to unimaginable heights.
They are attributes which can make the sky not a man's limit but rather his springboard. It is these attributes that animate the character of Nkongho Felix Agbor Balla to the extent of him rising amazingly from his humble beginnings in Great Soppo – Buea to the legal and intellectual orbit in which he now flies.
Barrister Agbor Balla is not only a lecturer in the University of Buea in the legal department, he is the President of Fako Lawyers Association, Human Rights Activists who has selflessly worked for humanity.
Also of high rectitude is Dr Fontem Neba , a lecturer in the University of Buea and his release with that of Agbor Balla could change the game at the level of school resumption.
Members of Civil Society, Politicians and concerned individuals have always argued that the State cannot be trumpeting for school resumption when teachers who are supposed to lecture students are imprisoned.
What is Judicial Supervision?
If released and placed under judicial supervision, the two could be asked to present themselves in court either once a week, a month or whatever the court decides. They will also have to be placed under national jurisdiction meaning they will be within a certain geographical location and cannot go out of the country.
Ongoing 'silent' national reconciliation embarked by the Presidency perceived with appointments of Anglophones and changes in the two English speaking regions of Cameroon with launch of several constructions projects only goes a long way show that the State is ready to release the Anglophone leaders in no distant time.