Front page
Society
African Capacity Building Foundation Highlights Skills To Address Youth Unemployment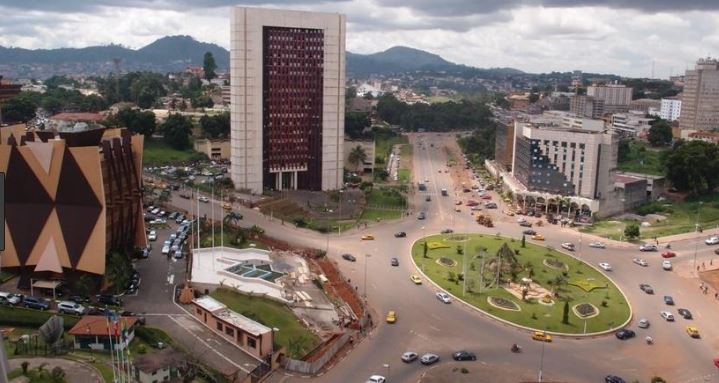 The African Capacity Building Foundation, ACBF, has step up measures to highlight the critical skills and capacities needed to address youth unemployment issues in Africa.
For some time now, ACBF has been beating the drum of how the frightening youth unemployment problem on the continent has become a bomb ready to explode, and the Foundation has been urging African countries and leaders to provide a visionary and transformative leadership to prevent the bomb from exploding.
The issue of addressing Youth unemployment in Africa once again dominated the 27th Board of Governors meeting of ACBF that took place in Yaounde from July 19-20. Speaking during the conference, the Executive Secretary of ACBF, Prof. Emmanuel Nnadozie, highlighted the economic conditions besting the youth in Africa.
"A 2016 ACBF publication on jobs for youths in Africa, states that, of Africa's nearly 420million youth aged 13-35, one third are unemployed and discouraged, while other one third are unemployed vulnerably, largely due to skills mismatch with labour market requirements. This is indeed a paradox as a continent is currently grappling with serious shortages of key technical skills", he said.
Youth unemployment to him, is usually a source of instability especially if countries fail to create adequate economic opportunities to help educated young people obtain decent living standards.
"Our study in 2016b on Capacity Requirements for the implementation of the first 10 years of the African Union, AU, Agenda 2063 indicated that Africa had had 55.000 engineers of an estimated 403 million needed. Similarly, the continent only had about 80 000agricultural scientists while needing an estimated 150 000 agriculturalists. What this figures show is that while Africa is investing in education, whether the scope and quality is sufficient to deal with the problem, remains a vexing question" he added.
The  Chair of Board of Governors,  Erastus Mwencha on his part, said the answer to the "vexing question", is a simple one.
"There is a disconnect between tertiary education and labour market needs on the continent and this necessitates sustained policy focus, particularly with regards to effective programmatic design and intervention", he said.
Most governments in Africa according to the board chair, have started acknowledging that there is a problem with youth unemployment, and that there is a problem and the stability of the continent is going to depend largely on how they respond to the pressure.
"So governments that are alert, I am sure, will try to respond and ours (ACBF) is not to prescribe solutions or give ultimatums and deadlines, because Africa does not need to respond with a panic button but a systematic and quiet manner. That is where we ACBF are coming from" he said.
Cameroon's Minister of Economy, Planning and Regional Development, MINEPAD and Vice President of Board of Governors, Alamine Ousmane Mey, on his part, said the issue of youth employment in Africa remains a vital challenge for the continent especially if we are to achieve the goals set in the 2063 agenda of the AU.
"Youth are an asset, not a liability. Youths are an opportunity not a treat. Youths are a source of innovation and transformative and creative power. Youths are a demographic dividend for our continent. All these, we have to take into consideration in transforming our economies for the betterment of the living conditions of our population", he added.
At the end of the meeting, the actors proposed actionable recommendations and innovative solutions on how best African countries can develop the required critical skills to tackle youth unemployment.