International News
Abu Dhabi cab fare hikes: Cab drivers rejoice, African passengers cry foul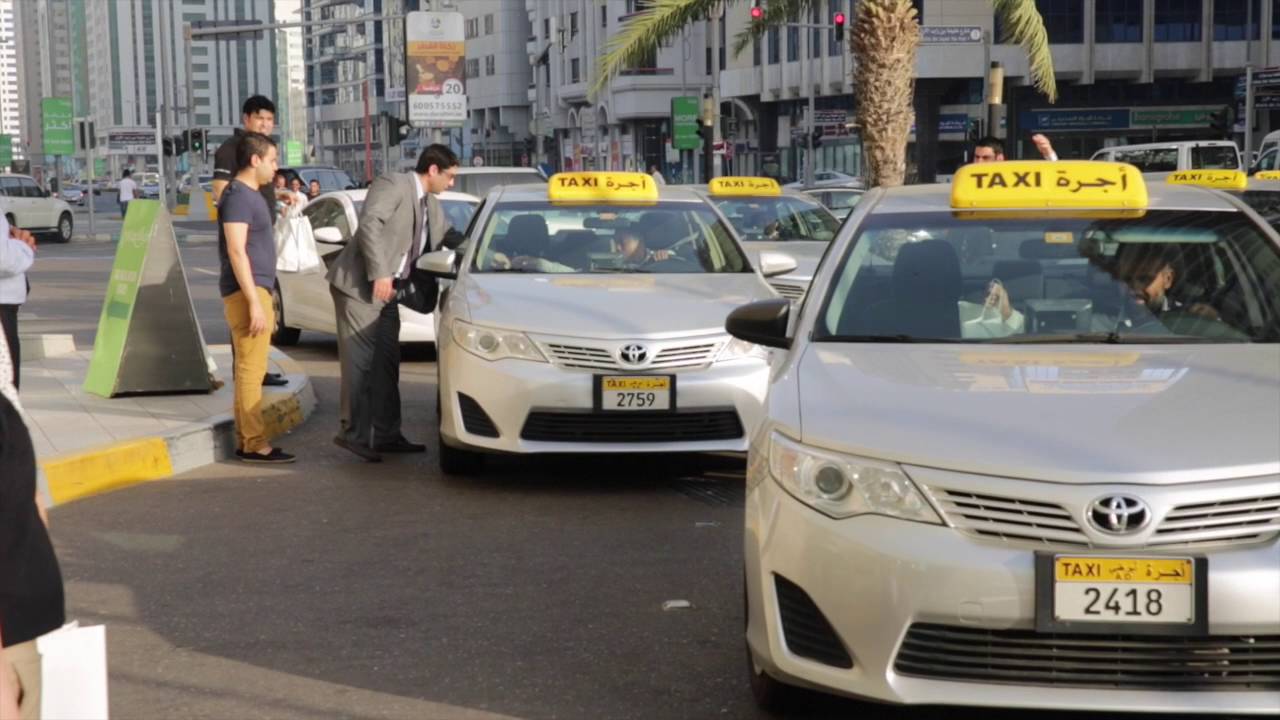 Abu Dhabi/UAE
By AJONGAKOU Santos
For the first time in 5years, Taxi fares in the capital of the United Arab Emirates have doubled, with a minimum charge now set at 12 Dirhams (CFA Francs 1,956). The new rates that were announced May 1, 2017 took effect June 1, one month after its publication in the country's Official Gazette.
Following the new fare implementation, most Africans, among them Cameroonians have expressed total dissatisfaction with the order. Some of them have told CNA that the new cab fare is double what they paid a month ago and seems worst because distance is no longer taken into account; most especially for short distant passengers. While African cab drivers celebrate the new taxi fare hike, cab users see the implementation as a clear strategy to extort money from them.
Adebayo, 25,a Nigerian who works with a Burger Shop in Abu Dhabi City told CNA that he is already looking for a solution to what he calls "a nightmare". Hear him: "…this is really wickedness. I just have to get a plan B. I will either get myself a bicycle or get a Bus Card just like others."
Bernard Ofon, a 36-year-old taxi driver from Cameroon, wondered whether a fare increase could help him hit his target easier considering the fact that passenger numbers will probably drop. Mr Ofon, who has worked daily from 8am to 11pm for six years, takes home about Dirhams 5,000 in commission per month, (CFAF 815, 000 ).
"There are too many taxis on the road," he said. "Now, with the fare increase, it will be a big problem for us. Our passengers will start complaining again."
Khalifa Ali, a Tanzanian Cab driver celebrated when the new fare took effect. Though the father of four expects a significant drop in passenger numbers, he also thinks some of the innovations that come with the new hike are worth appreciating. "Before now most passengers who hired my taxi disappointed me. They will call and ask me to bring my taxi; when I get there and don't see them, I will call and they will tell me they've changed their minds", he explained.
Just like Mr. Kahlifa, Taxi driver Obafemi Abeola, 42, from Nigeria, agreed, saying the new order requires all passengers hiring a taxi to pay while they book online.
A host of cab drivers CNA spoke to revealed they now expect more people to consider using public transport or use sharing taxis that operate illegally in front of Lifeline Hospital on Electra Street and across Muroor Road from the Al Wahda bus station, in Abu Dhabi.
Cameroon-born, Nevile Osang, 22, who recently got a job with a Pizza Company, says he relies on taxis to take him around the city, especially to work. He explained that the new fares will greatly affect him. "I was almost embarrassed when a taxi driver told me my fare from Delma Street to Al Wahda Mall is 12Dirhams (1,956 francs). Before now, I paid not more than half of the new tariff." He said.
The changes include setting higher starting fees and per-kilometre rates, as well as an increase in the fee for booking a taxi through the call centre, which is going from Dh3 to Dh4 during the day and from Dh4 to Dh5 at night.
Henceforth, the flag fall for taxis will rise from Dh3.50 to Dh5 during the day (6am to 10pm), and from Dh4 to Dh5.50 at all other times.
If a trip costs less than Dh12, the customer must also pay the difference.
The last time Abu Dhabi's taxi regulator TransAd, now called Integrated Transport Centre, raised prices was May 2012. At that time, the centre spent more than a year studying taxi usage and polling customers.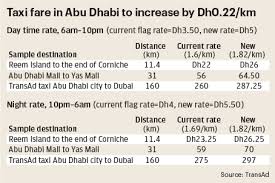 According to TransAd, the changes put Abu Dhabi rates in line with Dubai, whenflag fall rates were raised to Dirhams 5, from Dirhams 3in January 2015. And for pre-booked taxis the rate increased to Dh8 from Dh6 during normal hours, and to Dh12 from Dh10 in peak hours.
Abu Dhabi runs Seven (7) Taxi Companies; amongst them are: Emirates Taxi, National Taxi, Tawasul Transport, Al Arabia Taxi and others.
It has been speculated that the demand for Bicycles and Bus cards will tremendously increase in the days ahead given that many are unhappy with the cab price increase.