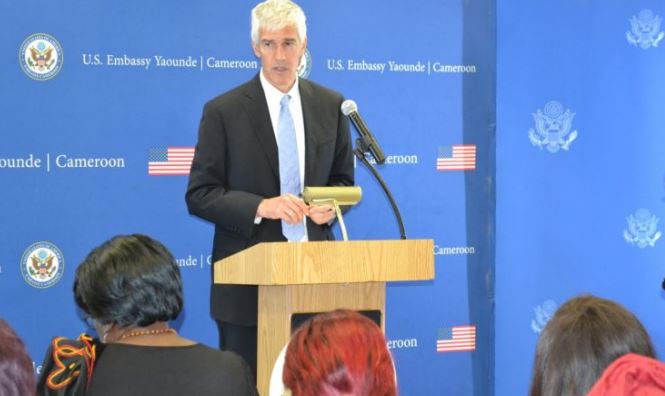 US Ambassador Returns To Cameroon Amidst Threats On Life
YAOUNDE,Cameroon-Sunday June 10, 2018-8:20 PM Local Time (Cameroon News Agency) United State's Ambassador to Cameroon, Peter Henry Barlerin is back in Cameroon after a short leave, amidst diplomatic fracas.
Mr Barlerin was seen at the Yaounde Hilton Hotel with huge security more than before after threats on his life before his departure. A politician swore LIVE on Television that he will personally kill the Ambassador if he sees him.This came after the Diplomat's "naked" truth on the Anglophone crisis.
ALSO READ