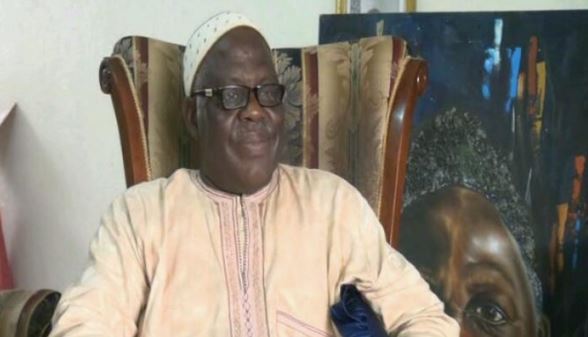 DOUALA,Cameroon-Friday August 10, 2018-10:49 AM Local Time(Cameroon News Agency) Chief Justice Ayah Paul Abine, head of the Ayah Family,  has said despite receiving a "convocations" served them, as a man of law, they will only appear before the police when the right procedures have been taken.
On his official Facebook account, he appreciated efforts made by goodwill Cameroonians who have reached them through calls and text messages since the family was summoned to appear before Police in Buea for an undisclosed case.
Ayah Paul writes:
 "Through calls at our home, through telephone calls, comments on social media and wondering intercourse, many of you have been wondering what was the outcome of our being summoned up by the police. 

As a man of law, I have decided that we shall only attend when properly served (in accordance with the law). By necessary implication, we did not go to the police as no summons has been served on us…The Ayahs remain grateful to the many of you who have taken an interest in the situation. We do resolve and promise to diligently keep you posted on any possible developments."

On August 8, 2018, the Ayahs received a "Convocation" but refused to sign because according to Ayah Paul Abine, there was a contradiction because there is nothing known as convocation in the legal system.
He narrates that, "Some two persons came to our gate a few minutes ago, at 10.45 AM, this Wednesday, August 8, 2018, and ordered my wife to sign a "convocation" from the Buea District Police, requesting Mr. Ayah (myself) to report to the said police station tomorrow at 9 AM for "investigation" …The one of the two men who was on our verandah said he was a town-crier. He would not allow us to point out the contradiction in the "convocation"; the fact that there is nothing known as CONVOCATION in our legal system; and that all legal processes are served by the bailiff…He became furious; climbed on the motor-cycle they brought, and they drove off, hurling insults at us…Very like what transpired in my Supreme Court office two days before my abduction in Yaounde on January 21, 2017!
Knowing how the system works, should Ayah or his family fail to show up, there could be a repeat of his previous 'abduction" in Yaounde by the regime, but for what reasons?
Before now, men dressed in Military uniforms and in mufti have been visiting the residence of the Ayahs in Buea in white car usually stationed a distance from the compound heavily loaded with machine guns.