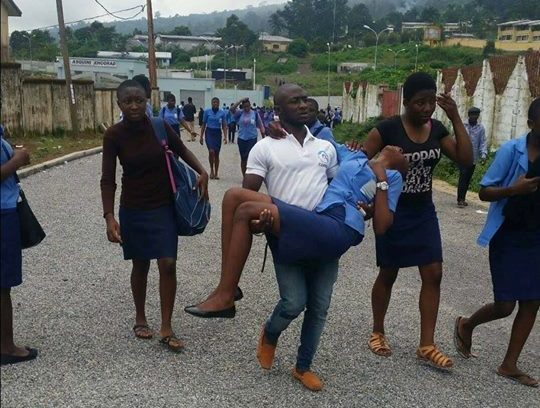 Buea, South West Region
At least 10 students of Government High School Buea town have been hospitalized after mysterious Bees invaded their classrooms causing terror, commotion and consternation.
The swarm of Bees surprised the students around 11 am causing many to jump through the window while others fled through the doors.
Eye witness accounts say it almost caused a stampede in some classes.It also sent officials panicking with security officials also taking to their heels.The injured students were taken to the Buea regional hospital.
Rumors of a possible sabotage by unknown men are yet to be confirmed.The origin of the bees remains a mystery.