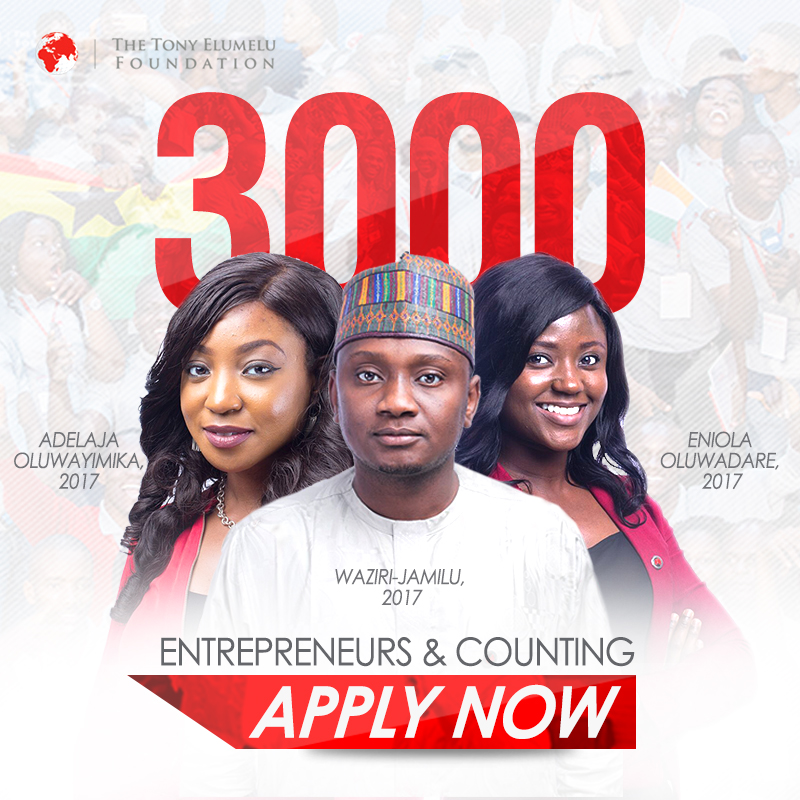 By NFOR Hanson NCHANJI
Douala, Cameroon-January 24, 2018-10:30 AM Local Time (Cameroon News Agency) The momentum is high ahead of the 2018 Tony Elumelu Foundation's, Entrepreneurship Program, with close to 70,000 number of applicants from 54 countries who have logged into the application so far in less than one month.
Contrary to previous years, the registration this year is increasing in a geometric progression. Launched on January 1, 2018, statistics shows that applicants are from 54 countries (last year 52 countries were represented), Percentage of female applicants has also increased to 38.75%, 47 countries outside Africa have also entered the race with top countries including:

Central Africa – Cameroon – 392
Eastern Africa – Kenya – 909
Northern Africa – Egypt – 26
Southern Africa – South Africa – 379
Western Africa – Ghana – 616 (… after Nigeria)
According to TEF statistics, those who applied are aged between 26-35 with majority,95.68%, coming from English speaking countries.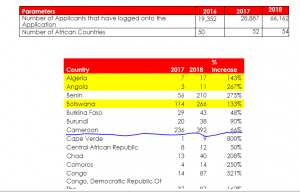 Cameroon leads the Central African sub region with 392 applicants as of Tuesday January 23, 2018.
Recently, some journalists took part in a Press breakfast at the headquarters of UBA Cameroon in Douala, to commemorate the launch of the 2018 Application Drive for the 2018 edition of the Tony Elumelu Foundation Entrepreneurship program.
During the event, The TEF CEO, Parminder led a session at Heirs Place by video conference and took journalists through the evolution of the program and plans for 2018.
It was an opportunity for a mentor and a beneficiary  to share their experiences on the program and to explain to journalists the Africapitalism drive of Mr Tony Elumelu, founder of the Tony Elumelu Foundation.
The Douala session was coordinated by Fointama Che Beiza , Director Marketing and Communication, UBA Cameroon.
Registration ends on March 1, 2018.