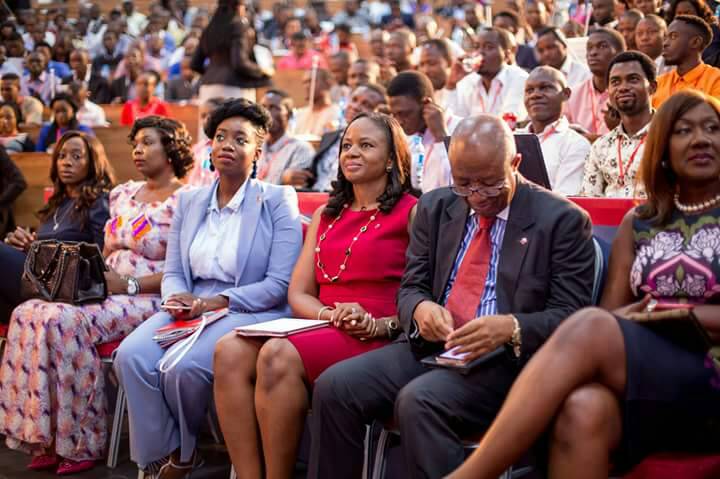 By NFOR Hanson NCHANJI on Special Coverage in Nigeria
Lagos, Nigeria –Friday October 13, 2017-4:00 PM Local Time (Cameroon News Agency) Africa's biggest Entrepreneurship forum organized by the Tony Elumelu Foundation, TEF has opened in Lagos, Nigeria with 1000 young entrepreneurs taking part  including 23 from Cameroon.
During the opening event, some experts and Entrepreneurs attending the 2017 Edition of the Tony Elumelu Entrepreneurship Forum proposed Africapitalism as the main way to achieve Africa's growth. According to UN Coordinator in Nigeria, Edward Kallon for this to be achieved, there must be promotion, prosperity, creation of equal opportunities and environmental passion that is the creation of an enabling environment for young businesses to grow. He said stakeholders need to work together in their efforts to eliminate poverty, maintain peace and social cohesion.
Young entrepreneurs present raised the issue of government's stringent administrative procedures and constraints which today is the major reason why most businesses are unable to operate.
Experts recommend that for the sustainable development goals to be achieved, the government has to be flexible.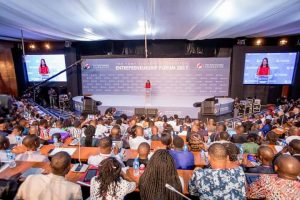 Dr Mrs Elumelu Delivering A Speech
Professor David Rice from New York said though the government has a big role in the process of transforming a small business to bigger ones, the owners need to double efforts to see their businesses grow, "depending entirely on the government today is not the best idea, you need to be innovative and pro active." He said
Meeting Friday October 13, 2017 with TEF-UBA African Journalism Fellows at the head office of United Bank for Africa, UBA the Founder and Chairman of the Tony Elumelu Foundation, Mr Tony Elumelu said there must be an enabling environment put in place by the government for young entrepreneurs to operate. He added, "It does not suffice to have a good capital but the government policies put in place will determine how successful you will be."
The young Entrepreneurs have been told to use the 5000 US Dollars seeds from the foundation to expand their businesses and make efforts to also recruit at least 10 persons.