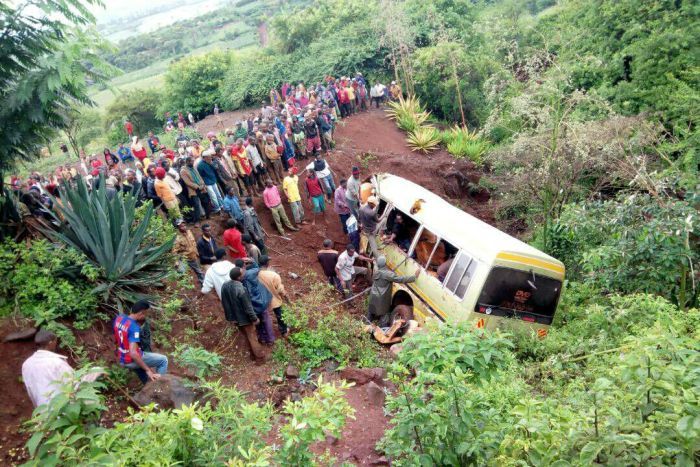 Tragedy has hit Tanzania as 32 pupils, two teachers and driver all perished in a ghastly road accident which occurred last weekend.
A police report indicates that the students of the Lucky Vincent English-Medium School in Arusha city were en route to write an examination in Karatu when their bus skidded off the road and fell into a river.
The accident is believed to have been caused by rainfall in the hilly area, but the police commander says they are investigating the incident. President John Magufuli has commiserated with the families of the students in a statement describing the accident as a "national tragedy".
A national funeral has been held for the victims as Thousands of Tanzanians thronged the Sheikh Amri Abeid stadium in Arusha city where the funeral took place.
The country's legislature has announced a donation of 100 million shillings ($44,700) to families of the victims. Each of the bereaved families according to an official shall be given 1 million shillings ($450) out of the total donations.