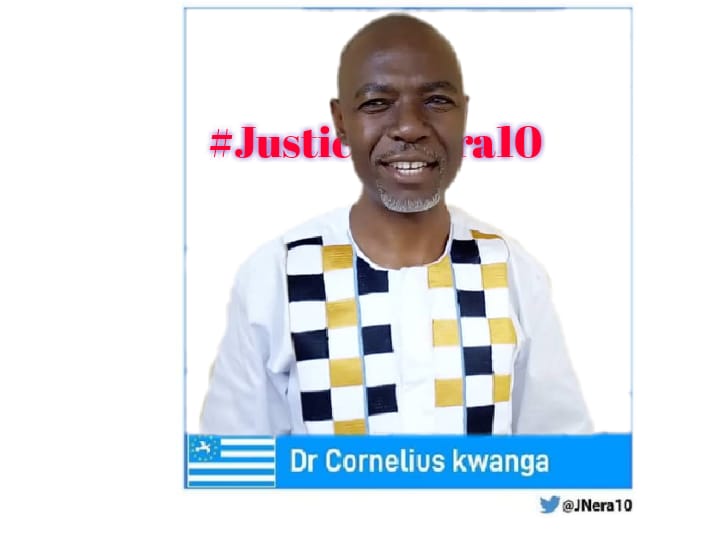 Dr. Cornelius is from Bum in Boyo Division,now preferred County by Ambazonians. Born in Wum on March 22, 1970, he is the 3rd of 10 children of Pa Kwanga Samuel Nkan and Mama Kwanga Priscilla Mbong.
Dr Cornelius Njikimbi KWANGA is a Researcher and Senior Lecturer of the Department of Economics, Umaru Musa Yar'adua University (UMYU) Katsina, Nigeria. He joined UMYU from Yobe State University (YSU), Damaturu, Nigeria. In YSU, he was one time the Acting Head of Department of Economics and later on appointed Coordinator of Research and Innovation (R&I) Unit of the University.
He has taught various Economic courses to undergraduate and Postgraduate students. Before engaging in full time lecturing, he was one of the pioneering staff of United Bank for Africa (UBA) Cameroon and served the bank in various capacities.
He is the founder and promoter of Global Association for Sustainable Development (GASD) – a rural based CSO that fights against rural poverty. Cornelius who is an apt coordinator and organizer is also an advocate for the restoration of the independence of the Former Southern Cameroons.
He is the Under Secretary of State for Economy & Finance for the Interim Government of the Federal Government of Ambazonia. Apart from being a  legal resident in  Nigeria, he is also UNHCR registered Asylum Seeker in Nigeria.
On January 5, 2018 Cornelius and 11 others were arrested at gun point from Nera Hotel, Abuja Nigeria for no crime committed and subsequently they became objects of trade between the Federal Government of Nigeria and the Government of Cameroon. Currently, Cornelius and 9 of his compatriots are being illegally detained in Kondengui 'Prison Principale, Yaounde, Cameroon.
He is married with 3 children.