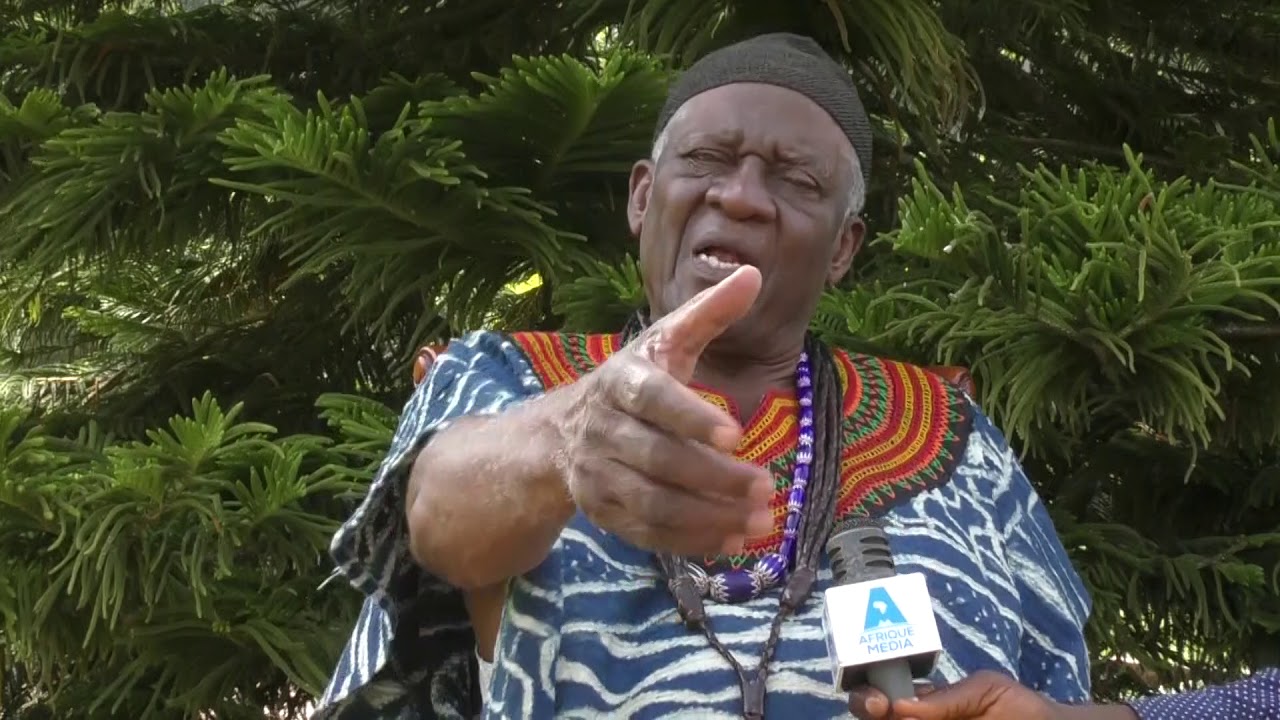 Municipal, Parliamentary and Regional elections are forthcoming this year in Cameroon, but the leading opposition party, the Social Democratic Front, SDF,  has vowed that no elections will take place until the Biya regime calls for an inclusive dialogue,  grant a general amnesty to end the armed conflict in Anglophone Cameroon.
The decision signed by the National Chairman, Ni John Fru Ndi, was taken in Yaounde during a meeting grouping members of the National Executive Committee,NEC, which took place at the weekend.
The SDF presented 6 points as their recommendations to the government to solve the ongoing political impasse in former British colony, Southern Cameroon.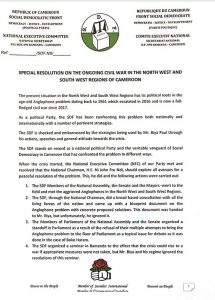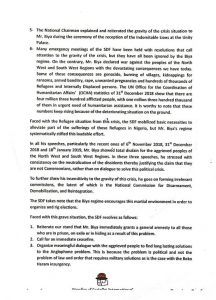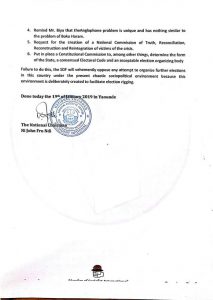 The six points included:
The Anglophone problem is unique and has nothing to do with Boko Haram
The creation of a national Commission of Truth, Reconciliation and Reconstruction and Reintegration of victims of the crisis
Put in place a constitutional commission to determine the form of the State, consensual electoral code and an acceptable election organizing body.
Grant general amnesty to those in prison, on exile or in hiding as a results of this problem.
Call for an immediate ceasefire
Organize meaningful dialogue to solve the problem and not use military because the problem is political.
If these points are not exploited by the Biya regime before elections, the SDF has promised to go on rampage and at any length to disrupt it.