Front page
Health
Trending
Pilgrims Pray For Divine Intervention Against The COVID19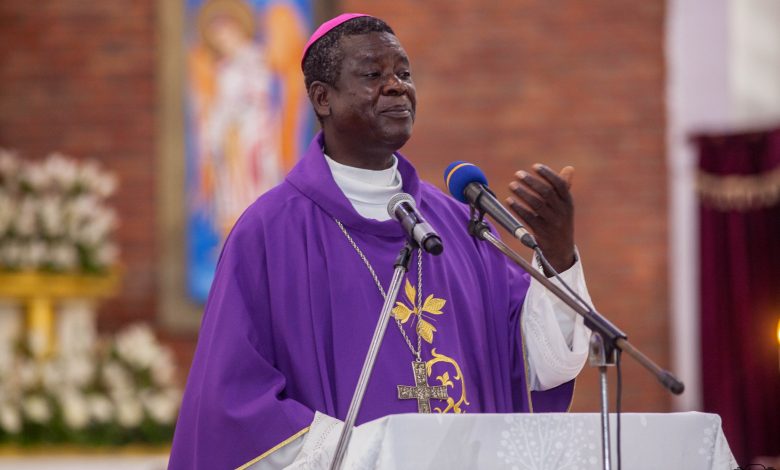 His Lordship Samuel Kleda, Archbishop of the Douala Metropolitan Archdiocese, requests the help of the Virgin Mary in the fight against the Coronavirus. Accompanied by Parish Priests of the Archdiocese, he toured the ten pastoral zones of Wouri Division praying and imploring the intercession of the Virgin Mary in the fight against COVID-19. Struggle that the city of Douala, Cameroon and the whole world have been waging for some time.
The objective of this pilgrimage was "To place Cameroon in general, and the city of Douala in particular, under the maternal protection of the Virgin Mary, so that her son preserves the populations not only from the Coronavirus; but also, but support scientists in their research for an effective treatment that can eradicate this disease".
"We have already celebrated a mass here to entrust our country again to the Virgin Mary. We demanded our Christians to respect the hygiene rules and the measures prescribed by the government. But for us, this is not enough. We must always continue to pray. This is why we chose to entrust the city of Douala and Cameroon to the Virgin Mary while passing with her statue throughout the diocese", explained the Metropolitan Archbishop of Douala.
At each stage as they toured the pastoral zones, the pilgrims prayed and recited the rosary at the direction of a college of priests.
Through these prayers and supplications, the patroness of Cameroon was asked to relieve the country and the world of this dangerous pandemic.
Whether it is the Parish of Saint Francis Xavier of Oyak, or that of Christ the King of of Cité Sic and the rest of the parishes targeted in the ten pastoral zones, the ritual was the same, up to the cathedral in Akwa, where Mgr Samuel Kleda himself led the last prayers.