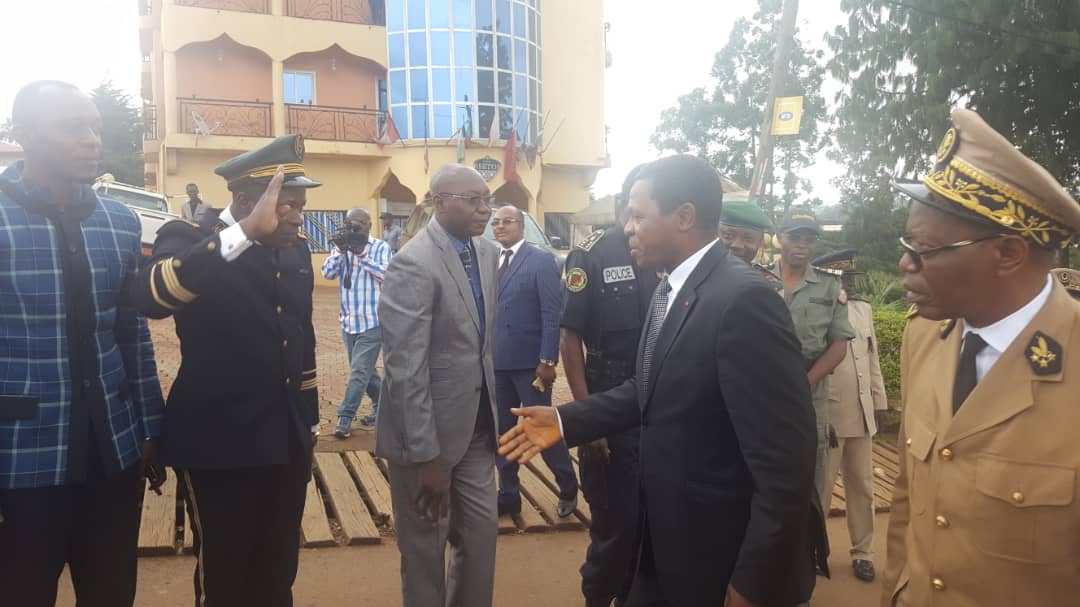 President Paul Biya on Monday October 7, 2019, made some changes at the level of Divisional and Subdivisional Civil Administration in Southern Cameroons, shortly after the Special Status was recommended as a form of administration in the restive regions. Going by the Speical Status as recommended during the Major National Dialogue, the people of the two regions are expected to elect their own administrative and local government officials. Fouda Etaba Benoit Nicaise, whom Separatist claimed they had abducted is the new SDO of Momo Division.
Mooh Emile Simon becomes Senior Divisional Officer for Mezam Division NWR taking over from Pierre Rene Nsonga.
Pierre Rene Nsonga becomes SDO for Nyong and So'o replacing Mboutou Benjamin.
Lanyuy Harry Ngwanyi former Secretary-general at the North West Governor's office becomes SDO for Bui Division NWR.
Absolom Monono Woloa former SDO for Momo Division NWR becomes SDO for Mbam and Inoubou Division Centre region replacing Mvondo Justine.
Fouda Etaba Benoit Nicaise is now SDO for Momo after serving as Mbengwi Divisional Officer. He was said to have been abducted by Separatist from the ADF wing. His appointment casts doubt over repeated claims that he was in the keeping of the fighters.
Abdullahi Aliou, former DO of Nkong-Ni becomes SDO for Menchum replacing Kamga Charles.
Tchakwi Noundie Jean Marie, former Douala 2 D.O takes over from Kenyatio Augustine as SDO for Kupemanenguba Division SWR.
Mungambo Ekema William who was D.O for Melong replaces Etta Mbokaya Ashu as SDO for Lebialem.
Joseph Marche Bertrand now-former SDO for the Wouri Division Littoral region moves to the West region to serve as SDO for the Upper Nyong Division taking over from Mboke Godlove Ntua .
Mboutou Benjamin former SDO for the Nyong and So'o comes to serve as SDO for the Wouri Division Littoral region.