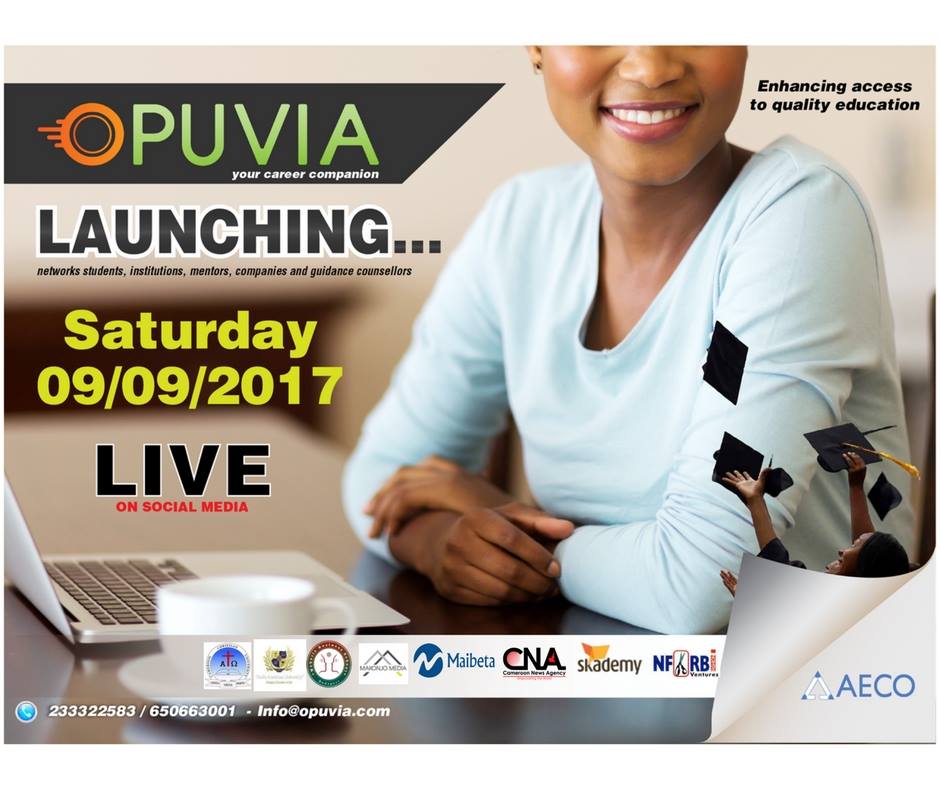 AECO LTD is elated to announce the launching of the OPUVIA platform on Saturday, 9th September 2017, 10 am prompt. The event, which will be held at AECO office in Buea, will bring together universities, companies, distinguished individuals and youths; all of whom have been strategically chosen because of their commitment to excellence and their desire to make a real difference in the lives of youths – the only hope of a meaningful tomorrow.
During the launching, these partners will discover, brainstorm, and kick-start the enhancement of the ultimate goal of the OPUVIA platform: build a practical professional network to transform the consumerist mentality of youths and set them on a circumspectly diagnosed and strategically developed career path.      
OPUVIA is a web-based platform of AECO LTD, which envisages enhancing access to quality education and proper career path companionship to youths. OPUVIA connects students, institutions, mentors, companies and guidance counselors; all in a bid to transform society by realizing the deepest dreams and potentials of the students. As such, launching OPUVIA translates into taking truly important things a notch further. 
AECO Ltd is a global business service provider in emerging markets. We provide national and international business representation for home and oversee manufacturers, suppliers and service providers, interested in establishing a business presence home and abroad. We exponentially increase your market space at home and abroad, and by capitalizing on a strategic positioning of your market offering, we ensure that your profit stays on a steady rise. Our proven commitment is to international and professional service standards that are based on full communication, on time performance, and goal-oriented business outlook.