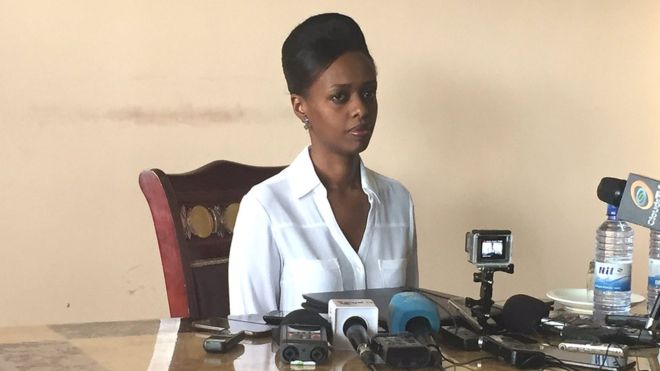 Scandal hit Rwanda's first ever Presidential hopeful, Diane Shima Twigara, 35, has said nothing will stop her from challenging President Paul Kagame in this year's general elections.
A nude picture believed to be hers flooded social media immediately she announced her interest to challenge incumbent Paul Kagame in the polls.
"I will not stop. I am going to continue with my preparations. The incident made me stronger, more resilient and determined to continue with this cause," she told reporters.
Diane Shima Twigara has started processing her documents to run as an independent candidate. Sources close to her says she has already obtained forms for the process.
The Women's Rights Activists says the pictures on social media were manipulated by detractors to stop her from running into Rwanda's high office.
In a tweet on Thursday she thanked those who supported her, adding that she had not been active on social media because "some of my personal accounts were disabled, compromised or removed without my knowledge."