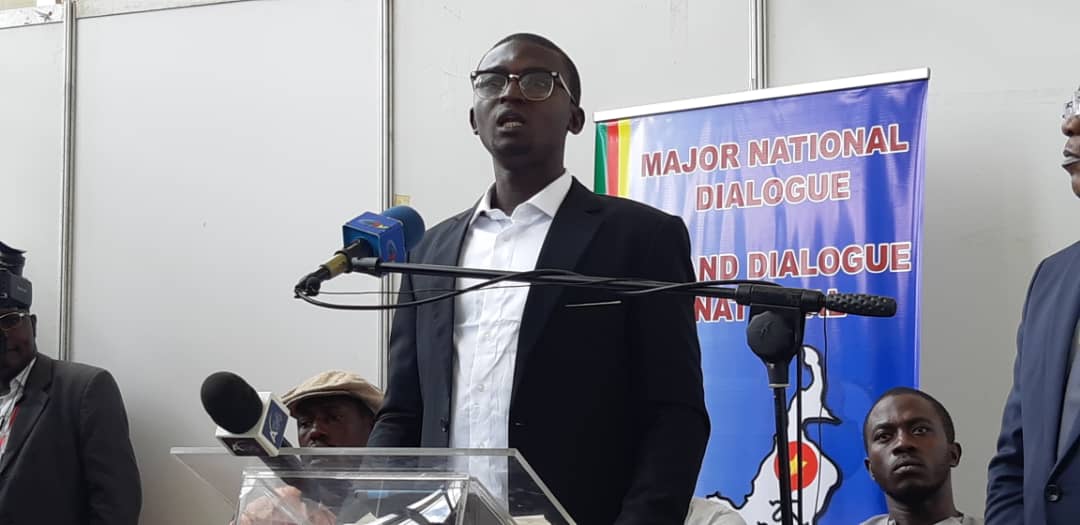 An emotional scene at the Conference Centre where the Major National Dialogue is unfolding; an alleged former Ambazonia fighter, General sheds tears in what many have described as 'crocodile tears'. The five Generals who appeared at the conference centre said they were sent by their peers to represent them in the deliberations to help re-build Cameroon.
"The suffering is too much and the torment is too much. Our brothers and sisters are suffering in Nigeria and we want them back," states prominent repentant ex-fighter, General Capture and Destroy is quoted by State media.
The Five alleged former Ambazonia fighters who are said to have dropped their weapons and joined National Dialogue are; General Capture and Destroy, Commander Kusi, Ezemo Custodian of Shrine, No Mercy and Commander Champion. They all joined others in respective commissions.
Press Conference

Press Conference

Alleged former fighter

PM receives alleged former fighters

JJ Ekindi makes U-turn

Refugee commission

Diaspora Commission
As the commissions continue work on Wednesday, October 2, 2019, Hon Jean Jacques Ekindi who left in anger on Tuesday, has made a come-back. Meanwhile Three other; Alice Sadio, Akere Muna and Celestin Bedzigui left citing a "cooked up" process.
There are 8 Commissions currently working in Yaounde and all alleged former fighters have been integrated into the groups.
Pictures @ CRTV