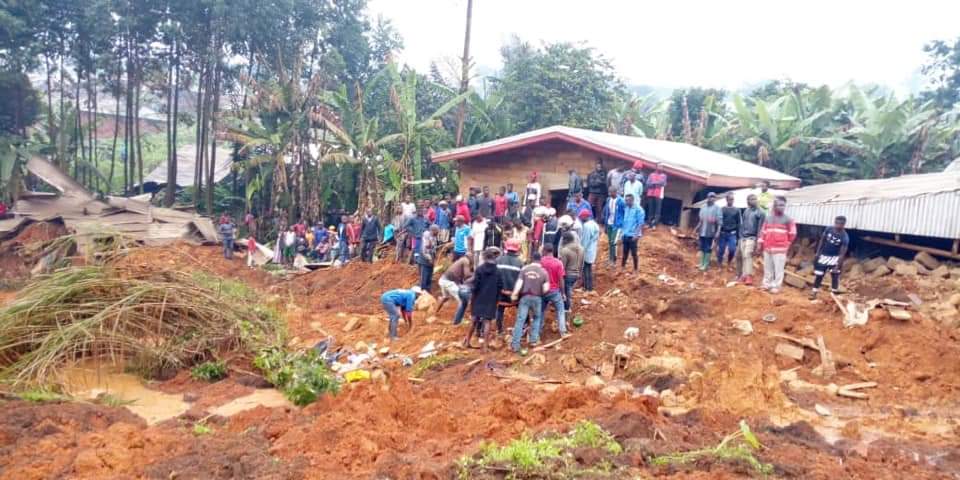 At least 37 corpses have been retrieved from the Gouache landslide in, Bafoussam 3 subdivision. The corpses have been deposited at the west regional hospital mortuary, CNA has learned. A meeting has been jointly convened at the West regional Governor's Office on Wednesday, October 30, 2019, by the Ministers of Housing and Urban Development and Territorial Administration. The search for more corpses or survivors is still underway.
The Minister of Housing and Urban Development, Celestine Ketcha Courtes, in a release said, the situation was devastating, extending her condolences to the families affected by the disaster.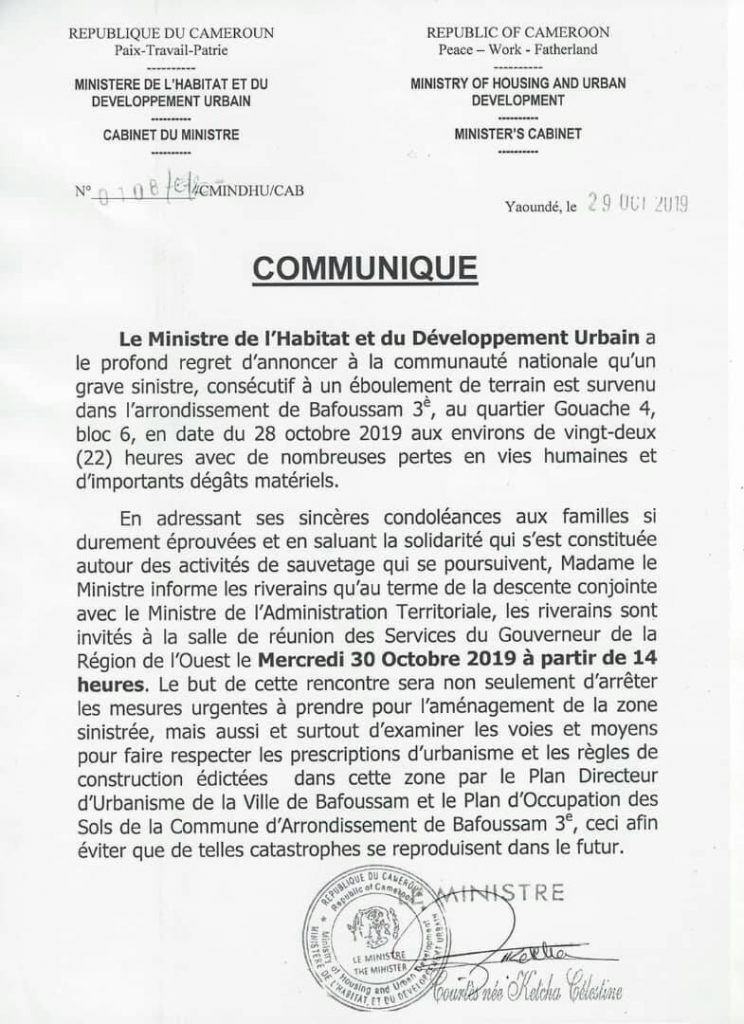 She also salutes the massive solidarity demonstrated by surrounding residents.
The meeting scheduled for 10: 30 am on Wednesday will not only focus on finding emergency measures to help the victims but also edify the population on the " Importance of respecting urbanization laws in Bafoussam and in the areas affected." A statement read.
The incident around the locality of Gouache IV, block 6, occurred on Monday night at about 10 Pm, Minister Courtes Celestine said.