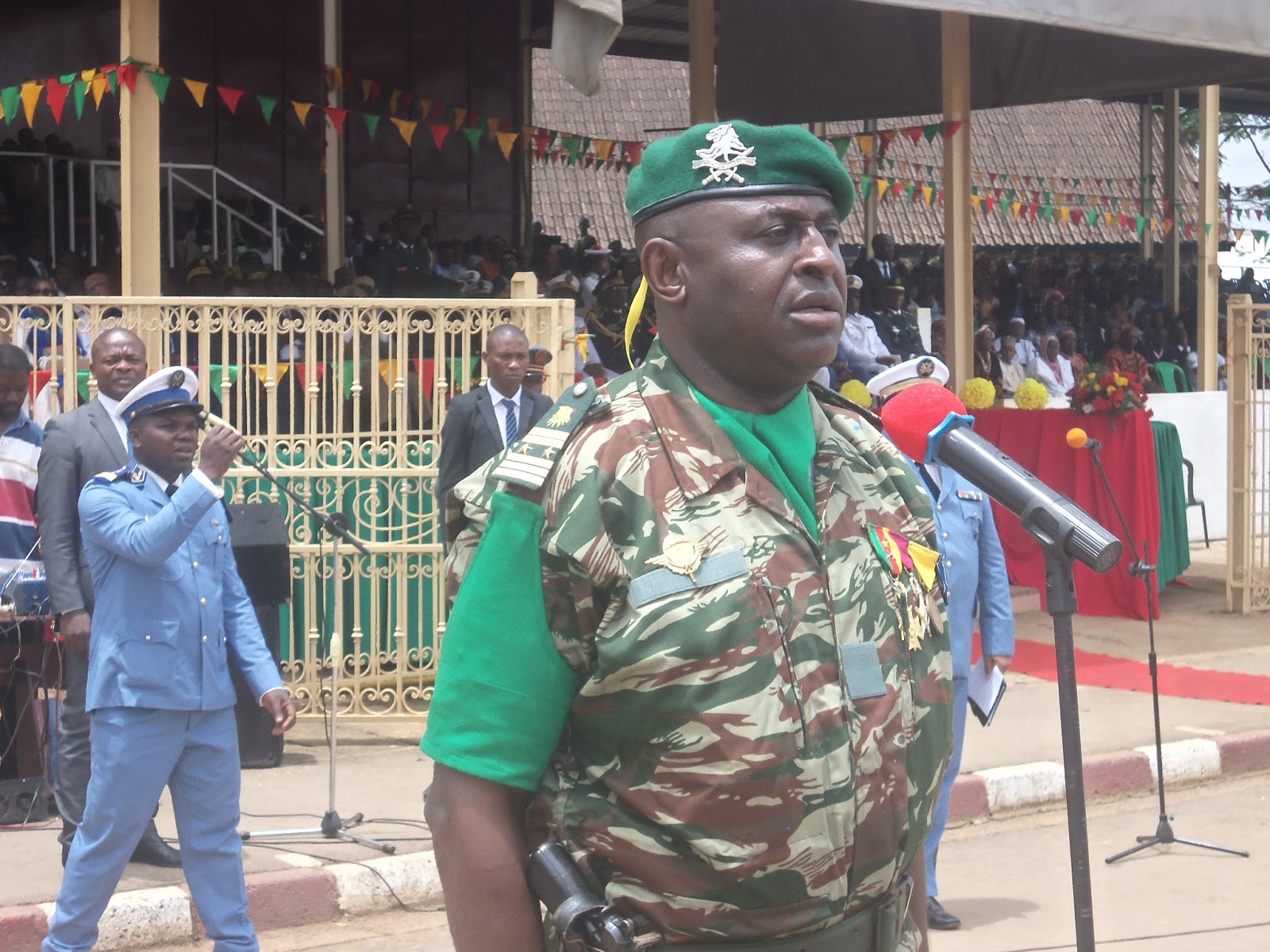 By  NFOR Hanson NCHANJI
Bamenda, Cameroon-Friday February 9, 2018-6:00PM Local Time (Cameroon News Agency) Denizens in Bamenda, North West region of Cameroon woke up Friday to discover a town invaded by military. Gun shots scared locals who as men in uniform paraded the streets combat ready. But Brigadier General Agha Robinson has minimized the gravity of the scenario, saying it was mere rumor and that people should carry on with their activities.
The death of one military officer in Bamenda last night February 8, 2018 around a local bank in City Chemist seemed to have been the main reason for the military presence. Lately when a soldier is killed, his colleagues will invade the area to burn, beat or arrest surrounding residents.
Military helicopter hovered over houses as gun shots were heard elsewhere as seen in video footages captured by residents in hiding. Despite these fears General, Brigadier General Agha Robinson Ndong said it was just mare rumors, calling on denizens to go about their respective activities unperturbed saying , " We have heard this morning that there was some panic in town but I want to reassure the population that they should not panic and go about their activities with no fear or favor. The Army, Gendarmes with the Forces of Law and Order are there to assure them and secure them. There will be no problem, they should trust them and respect State institutions and know that we are here to protect them. Let them not listen to those rumors, those rumors and panic…If they have any problem, they should call the Forces of Law and Order to their rescue." He told reporters.
Earlier, a resident told CNA, the situation sent fears down his spine and he had to run pass his home just for safety.
Another resident who stayed home till about 4 PM said, "Helicopters kept hovering over the town and over my roof but I have not gone out since morning."
An uneasy calm has returned to the town as late as 4 PM Friday. The events are taking place just few days to celebration of 11 February, the day Southern Cameroons voted to join La Republique du Cameroun.
While Communication Minister Issa Tchiroma Bakary has maintained that celebrations will be hitch-free, Chris Anu, Secretary of State for Communication in the Interim Government of Southern Cameroon has told the BBC that a total boycott is what the IG has urged 'Ambazonians' to do this Sunday.
 If everyone who reads our reporting, who likes it, helps fund it, our future would be much more secure. For as little as £1, you can support Cameroon News Agency on mobile money or call the number for details +237 679 700 696 – and it only takes a minute. Thank you.