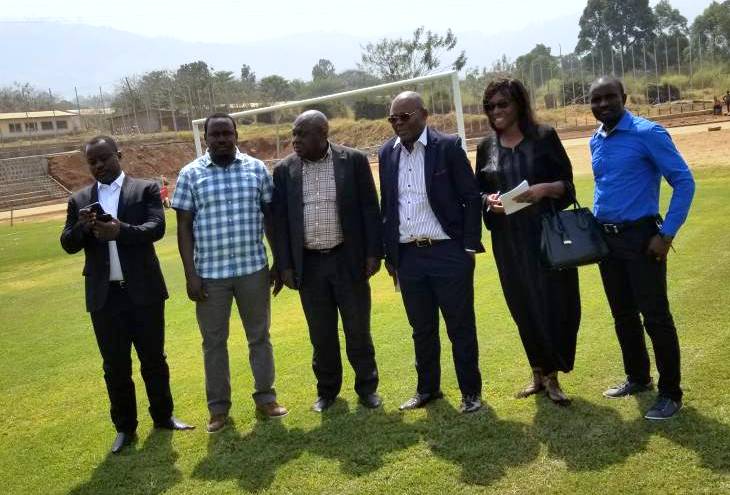 By Angu Lesley N.A.
Bamenda, Cameroon-Saturday January 13, 2018-9:20 AM Local Time (Cameroon News Agency) The president of the infrastructure Committee of Cameroon Professional Football League, Saint Fabian Mvogo has confirmed that the Bamenda University stadium is good enough to host league one and two matches come next season.
The president confirmed Friday morning after his team on mission to homologate stadia across the national territory stopped in Bamenda. The stadium which was given a face-lift for the last University games in May last year will be available for Bamenda based sides like Young Sports Academy, National Polytechnic and Public works Department, PWD FC next season.
The team will this Saturday visit  Bafoussam .They have a relatively tougher task this season given that some stadia across the national territory will be closed for refurbishment ahead of AFCON 2019 to be hosted by Cameroon.
So far, Bamboutous FC of Mbouda, New Stars of Douala have elected to play their home games next season in the south west region of Cameroon with infrastructures in Buea and Limbe lined up as possible options.