Front page
Human Interest
Kupe Muanenguba: SDO Issues Warning, Muambong Villagers Should Produce Ambazonia Fighters Or Get Ready For A Raid.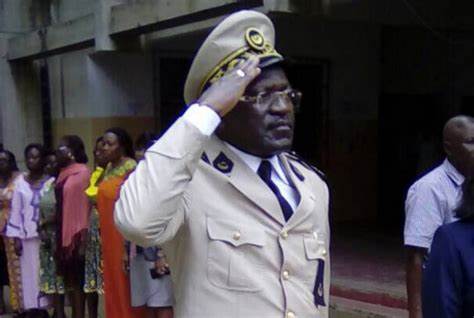 It is another remake of the Ngarbuh incident that occurred in Ndu subdivision on Valentine's day 2020. Just like soldiers announced to villagers in Ngarbuh that they were going to attack the village, the Senior Divisional Officer for Kupe Muanenguba, Jean Marie Tchakui, has warned the people of Muambong in Bangem subdivision, to leave the bushes and spare their lives before a second operation in the area. On Wednesday April 22, 2020, soldiers killed five people in Muambong promising to do more in the days ahead.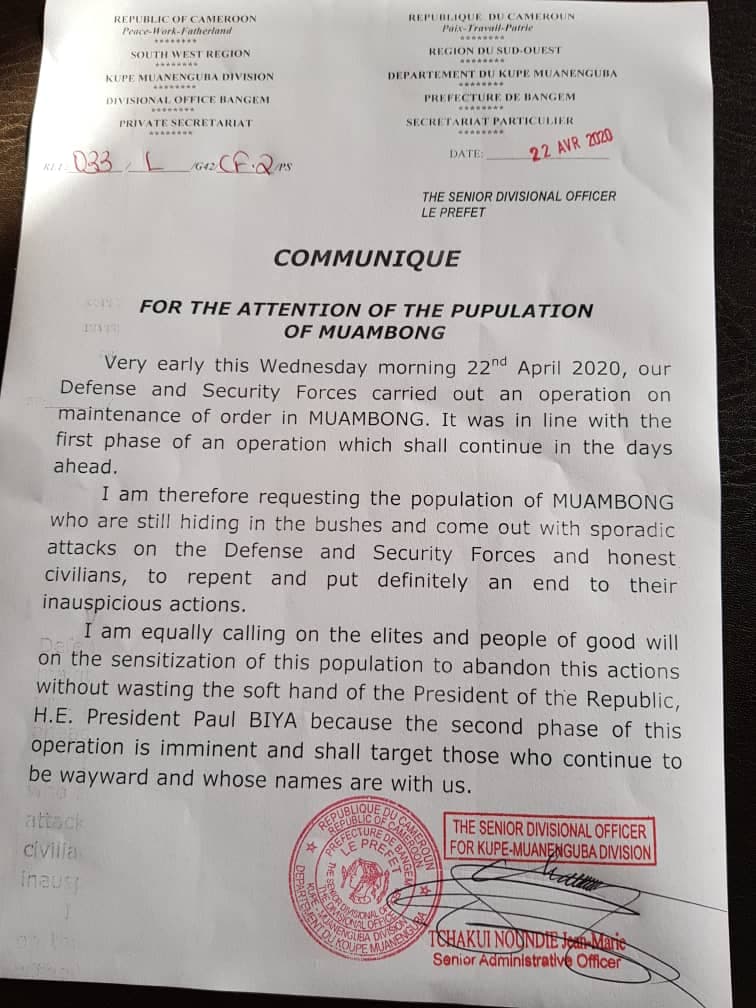 Without mentioning the name of Separatists fighters, the SDO said some villagers have been living in the bushes and launching attacks on soldiers and honest civilians, adding that they have the names of villagers living in the bushes and will be targeting them in the days ahead.