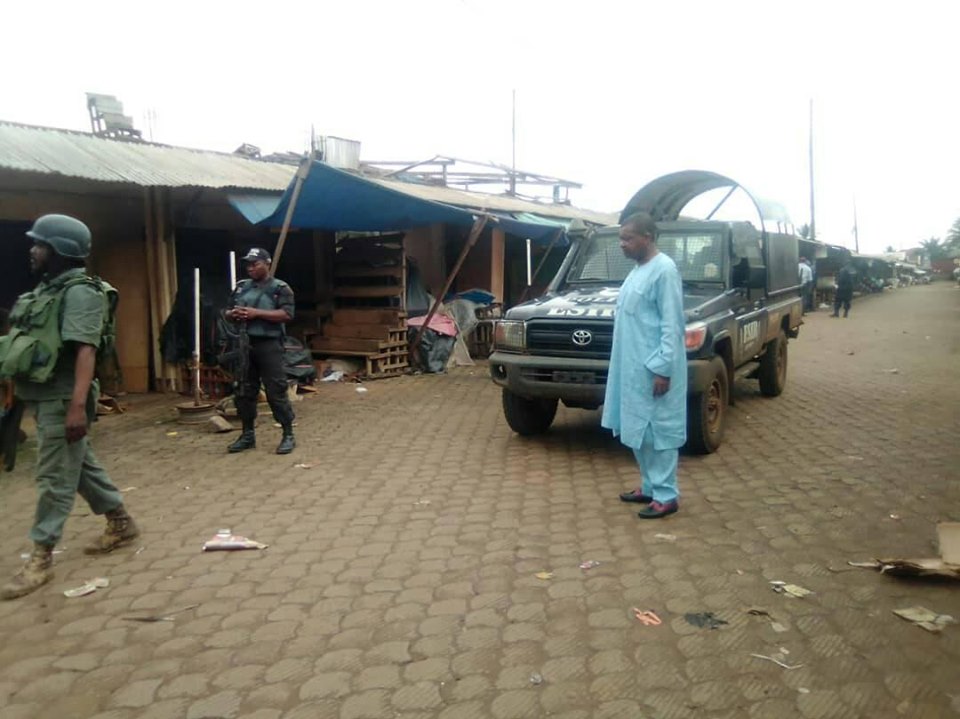 The Government Delegate to the Kumba City Council, Victor Nkelle Ngoh has sealed dozens of shops at the Kumba main market, punishing their owners for respecting a lockdown imposed by Ambazonia separatist fighters. Accompanied by combat-ready security men, the Delegate said the government has instituted measures to secure the traders during this period.
According to the Kumba City Council Government Delegate, this action is to warn those traders who have been maintained closed, their shops since Monday, September 2, 2019. He told reporters that the businesses will only be unsealed if the owners pay a fine of FCFA 25.000.
sealed by KCC @facebook
The lockdowns and ghost towns have been a stumbling block to the revenue of the economic capital of the South West region, Kumba.
The action of Mr. Nkelle Ngoh is similar to that of the Mayor of Buea, Patrick Ekema Esunge who has not only sealed shops in Buea but also destroy them in retaliation for their closures.
Many have wondered how the men are saying that the government has put in place security measures when they move around with bulletproofs and combat-ready soldiers.