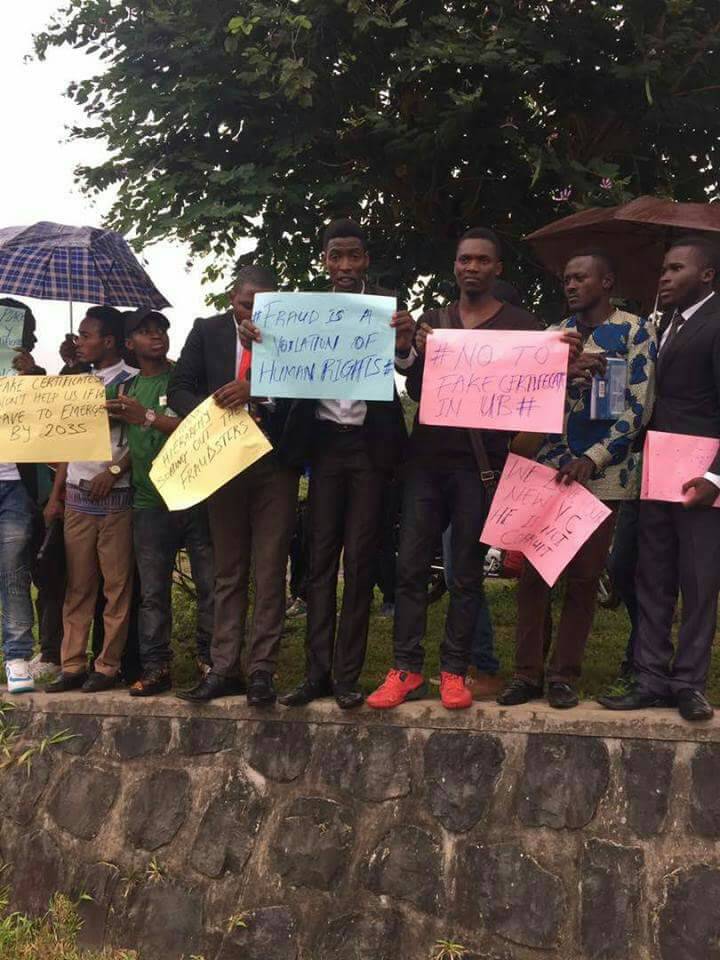 Buea,Cameroon-July 10,2017-12:50 pm Local Time(Cameroon News Agency) Some students of the University of Buea have on Monday July 10, besieged the premises of the Amphi theatre 750 brandishing placards denouncing the upsurge of fake certificates on campus.
They held the placards high for Higher Education minister professor Jacques Fame Ndongo to see.
Their action comes 48 hours after the Human Rights Scretary for the South West,Christopher Tambe Tiku revealed with evidence from the GCE Board that the Mayor of Buea did not succeed in the Advance level GCE but got admitted into UB with an E grade,one shot of the requirement.
The higher education boss was in Buea to install newly appointed officials at the university. He urged the new team Professor Horace Ngomo Manga and Professor Ako Edward Oben as Vice Chancellor and Pro Chancellor respectively, to maintain the legacy of the outgoing VC whom he described as iron lady.