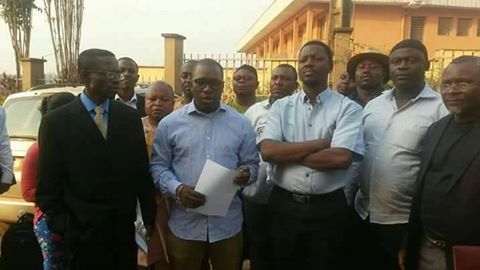 The case pitting the State and some Anglophone leaders and some youths arrested in Bamenda, Kumba and Buea during the heart of Anglophone crisis has been adjourned to May 24, 2017.
Hearing for the first time on April 27, 2017 in the Joinder of Proceedings, the Yaoundé Military tribunal adjourned the case after defense counsel applied for provisional freedom based on financial charges or judicial surveillance.
This means that the leaders might be released on May 24 but will have to either pay an amount of money as charges or they are placed under judicial follow up.
According to defense counsel, Barrister ASSIRA, their client and colleague Barrister AGBOR Balla, Dr Fontem Neba, Mancho Bibixy and others arrested need to be released because no concrete evidence has been presented to incriminate them.
The leaders were arrested last January 17, 2016 same day when internet was disconnected in the two English speaking regions.