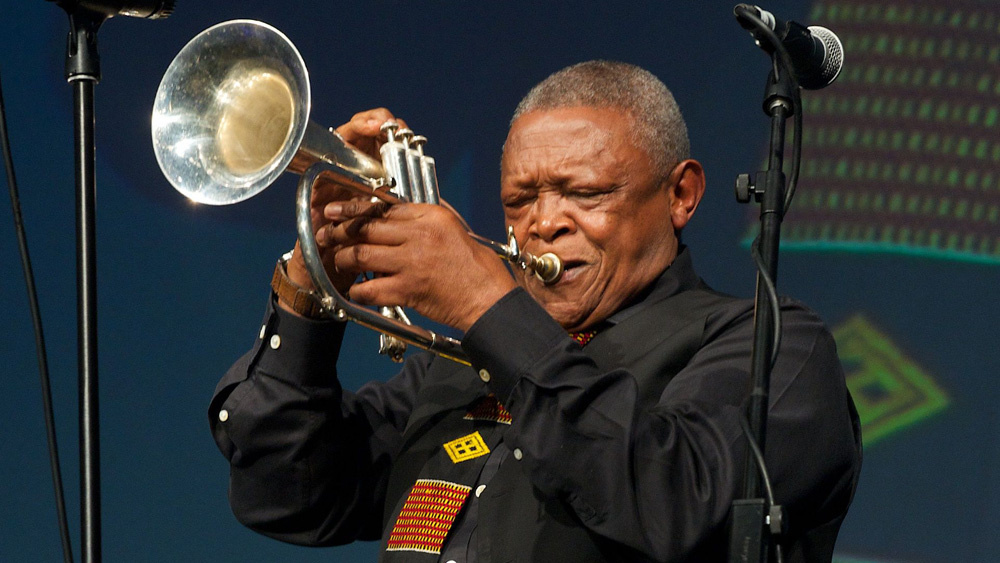 Jazz legend Hugh Masekela first picked up a trumpet in the 1950s: a time when the colour of his skin meant he was no more than a second-class citizen in his own country, South Africa.
Over the following decades, he would become known across the world for both his music and his role as an anti-apartheid activist.
Indeed, songs like Soweto Blues would provide the soundtrack of the movement.
By the time of his death at the age of 78 – almost 30 years after the fall of white minority rule – he was revered as South Africa's Father of Jazz.
Inspiration
Ramapolo Hugh Masekela was born on 4 April 1939 in KwaGuqa township, 100km (60 miles) east of the capital, Pretoria, part of a musical household.
"You know, everybody had a gramophone," he recalled. "My uncle, he had the greatest voice so he sang along with all the records – Count Basie, Duke Ellington, Louis Armstrong."
Masekela began singing and playing the piano at an early age, it would be a Hollywood film about American jazz musicians which would inspire him to pick up the trumpet, aged just 14.
His first trumpet was given to him by British anti-apartheid activist Trevor Huddleston, a teacher at St Peter's Secondary School in South Africa who would later become an archbishop.
As Masekela would tell South Africa's TimesLive news website in 2011: "One small gesture can change a life. "
BBC News