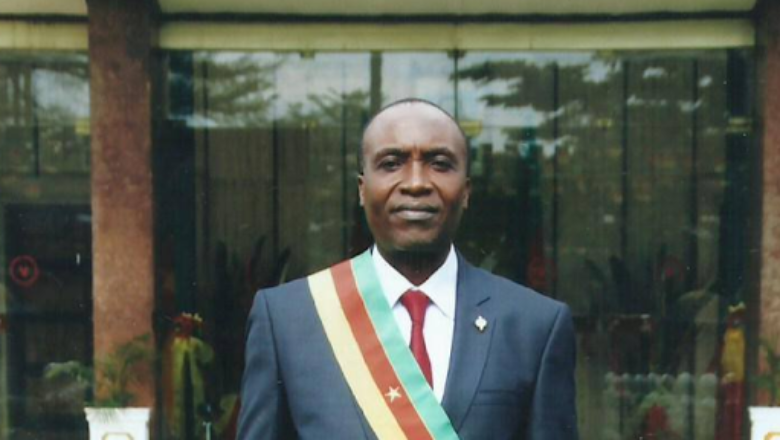 Bamenda, Cameroon-Tuesday April 3, 2018-8:30 PM Local Time (Cameroon News Agency) The SDF member of Parliament for Jakiri special constituency in Bui division North West region of Cameroon, Hon. WIRBA Joseph has urged representatives of the people in the 13 divisions that make up the two regions, to resign from Parliament and stand behind the people in ongoing Anglophone crisis.
In a letter dated March 28, 2018, the firebrand SDF MP who has not been seen in Parliament for sessions revealed that he has gone on exile because according to him, the government of Cameroon is hatching plans to either arrest or kill him.
Hon Wirba recalls how the people have suffered torture, maimed, killed, raped, arrested and some on exile because of the Anglophone crisis, telling Anglophone MPs to resign and save the people who voted them in power.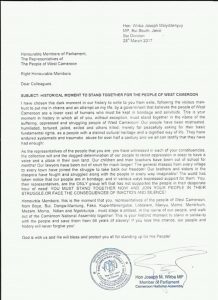 He said, "Representatives of the People of West Cameroon…must stage a protest in the name of the people and walk out of Cameroon National Assembly together! This is your historic moment to stand in solidarity with the people and save them from 56 years of slavery."
The man who has fallen out with party bigwigs including National Chairman, Ni John FRU NDI, because of the formers stance on the Anglophone crisis, warned his fellow MPs from the two English speaking regions that should they fail to walk out of parliament, the people and history will never forgive them.
If you like our updates, you can support us to enable us go further in our work. Support us now on +237 679 700 696 on mobile money or call for details. Thanks