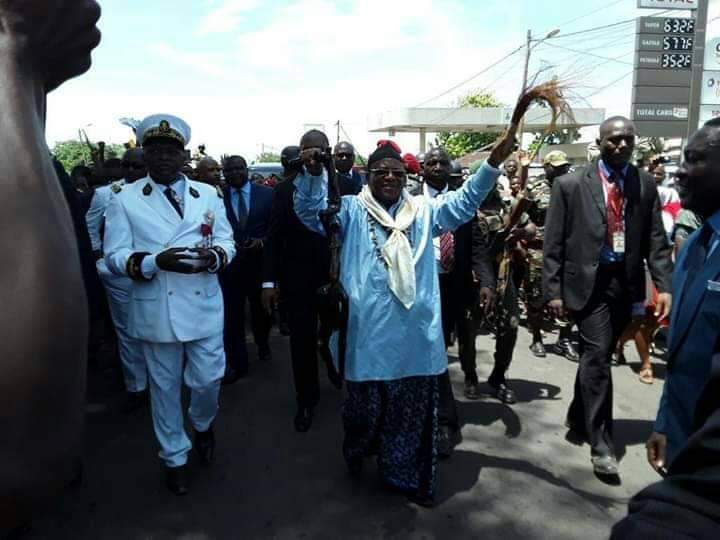 The recent euphoria that characterised Bamenda and Buea during the visit of Prime Minister Dion Ngute should not be taken as a victory in bringing peace to the restive regions. The shouts and joy from the persons who bothered to stand on streets including those hired for the arrival are simply signs to say congratulations for your appointment. It was the first visit of the PM since his appointment.
The fact that the Prime Minister avoided visiting these two towns on ghost town day, sends a strong message to whoever cares to analyze.
Deep inside him, he knows the situation is out of control and a mere visit accompanied with wave of hands will do nothing to solve the crisis.
The flamboyant and conspicuous garments used by the PM, the smiles on his face, the joy of dancers , the cries from onlookers waving peace plants and shouting, 'We want peace…we want peace', hides the sufferings endured by those in the villages, those in remote areas who can barely have a meal per day. Those whose hopes have been completely shattered. Those who cannot smile in the face of agony, emptiness and hopelessness. Those who have lost their relatives, wives, husbands, friends, children. Those living in bushes, uncompleted buildings. Those arbitrarily arrested and jailed incommunicado; the list is long.
Yes! If the PM had gone deep into the silent villages, neighborhoods deserted, razed to ashes and lifeless; then he would have been given the same message but in a different way. At the sight of an abandoned village, no one needs to tell you that, we really need peace.
Prime Minister Dion Ngute should not forget that, the same road, hotels, people and topics he has met, slept in and discussed on, are the same used by his predecessor Philemon Yang. I do not want to be a prophet of doom, but Yang failed woefully in his peace mission because they were all full of dictates, lies telling and highhandedness. It is either the governments way or no way!
The Ngute era is even an exaggeration. Chief Dr Dion Ngute carried with him bag full of lies, empty promises and selective dialogue. Firstly, his meeting in Bamenda and Buea is to tell the International Community that the Cameroon government is ready to dialogue with stakeholders. This was reiterated by Belgium and France at the UN Security Council Arria-formula meeting on Cameroon on May 13, 2019. Secondly, his selective dialogue with same key actors Yang met with, is just as empty as the name empty itself.
Those to dialogue with are in bushes and prisons. These are people commanding power by the gun. These are people enforcing ghost towns, these are people who have been resisting a well-trained military, people who have been killing soldiers. These are people who have made several divisions ungovernable. Their activities have paralyzed Cameroons second employer after the government; The Cameroon Development Corporation, CDC. Chief Dr Dion Ngute knows where the shoe pinches. Before his appointment, his house was razed to ashes in Ndian Division. It was not burnt by those waving peace plants. It was done by those he is avoiding to dialogue with.
If Dion Ngute and his government love Cameroonians so much, they should start dialoguing with the right people, they should admit the states failures to protect her citizens, soldiers' atrocities in several villages and towns.
Until these things are done, we will keep putting on fake smiles and telling the world that all is well when everything is wrong.
Make no mistake, we all want things to change and a return to a peaceful environment, but a return to peace does not mean we will build it on lies, falsehood, deceit, manipulation and personal aggrandizement.
The international community has rung the bell on several occasions- "Dialogue should be unconditional and inclusive"
Dialoguing with Separatists does not mean you are mapping ways to separate, it is a start to lasting peace and negotiations. Let that genuine dialogue start first-the rest will follow.
We are tired seeing cosmetic and window dressing dialogue.
I am tired!
NFOR Hanson NCHANJI
Publisher CNA
WhatsApp 679 700 696
infor@cameroonnewsagency.com