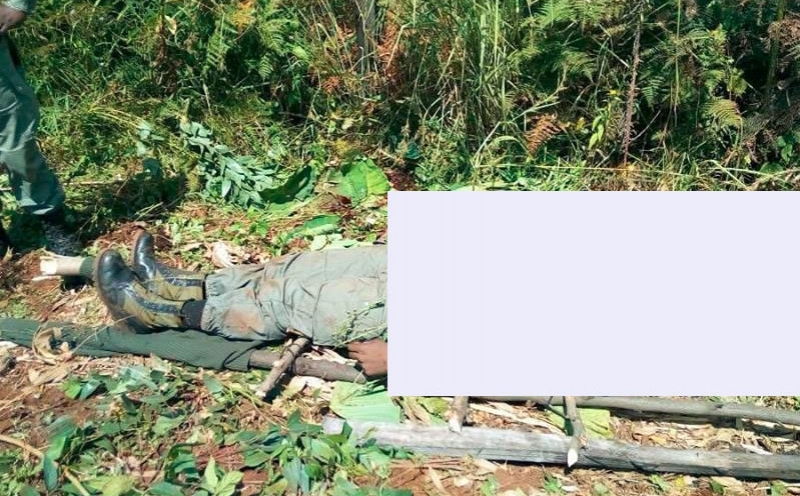 Jakiri, Cameroon-Tuesday November 7, 2017-8:30 PM Local Time (Cameroon News Agency) Recent events in two main towns in Bui division, North West region were already showing signs of an imminent bloodshed or disaster in distant or near future. It started with the burning of Government secondary school Kitiwum in Kumbo, then the Government Technical High School in Jakiri and recently the Government Bilingual High School in Jakiri, signs of an uncertain future in the division already rocked by violent protest and killings.
The stakes were therefore high and something was cooking. The first declaration made by the Divisional Officer for Jakiri, Patrick Suh Ndelle, after the burning of the school in his constituency was reassuring and same time a promise for the perpetrators that they will be caught.
24 hours after the promise by the DO for Jakiri, on November 6, 2017 the day President Paul Biya and his supporters were to celebrate his 35 years of Ascension to power, the same day the division was observing ghost town.
The day promised to be long yet uncertain. As the ghost town crept into the neighborhoods, some students were attending classes at Government Technical High School which had also been visited by 'General Fire' last week. Some men yet to be identified according to a witness, stormed the campus and ordered all the students to go home, it is here that Gendarmes had news of the attack, ran to the school to maintain order but they were met with strong resistance, they were outnumbered, chased and the unfortunate Djounia who hails from the West region met his waterloo. His gun was seized and bullets wasted in his body before he died in his own pool of blood.
The aggressors then dashed to an unknown destination with the gun. Despite an injunction given by the SDO for Bui for the gun to be refunded in 24 hours, it is still in the keeping of the men.
Several youths including majority of Bike riders have fled Jakiri and now living in bushes as security is reinforced.
Nso's traditional society Kwifon on Tuesday November 7, 2017 called on the men who seized the gun to return it . Their outing has been strongly criticized by youths of the area
If everyone who reads our reporting, who likes it, helps fund it, our future would be much more secure. For as little as £1, you can support Cameroon News Agency on mobile money or call the number for details +237 679 700 696 – and it only takes a minute. Thank you.