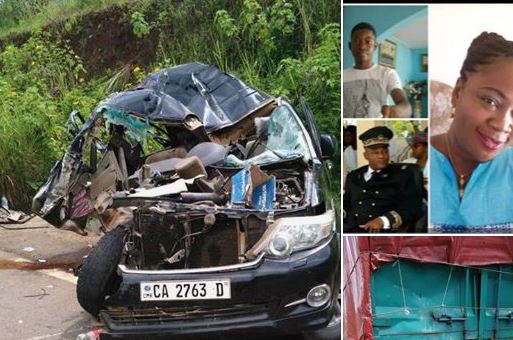 MEIGANGA,Adamaoua-Monday August 20, 2018-3:10 PM Local Time (Cameroon News Agency) The Divisional Officer of Figuil, nephew of former Finance Minister, Polycarp Abah Abah, has died in a road accident.
Jean Christian Avah Abah , wife Behanda Nathalie Epouse and 16 year old son, Oyono Abah Emmanuel 16 died on the spot. Jean Christian was the DO of Figuil and they were hit by a truck around Meiganga, Adamaoua region.
Other children
1-Bie Abah Isabelle 14 years
2- Eyenga Abah Christine 12years
3-Mvie Abah Maxime 07 years
4-Abah Mathieu lulian 01 one year and driver, Abega menga, are currently being treated at the Ngoundere regional hospital.
The cause of the accident has not been established.