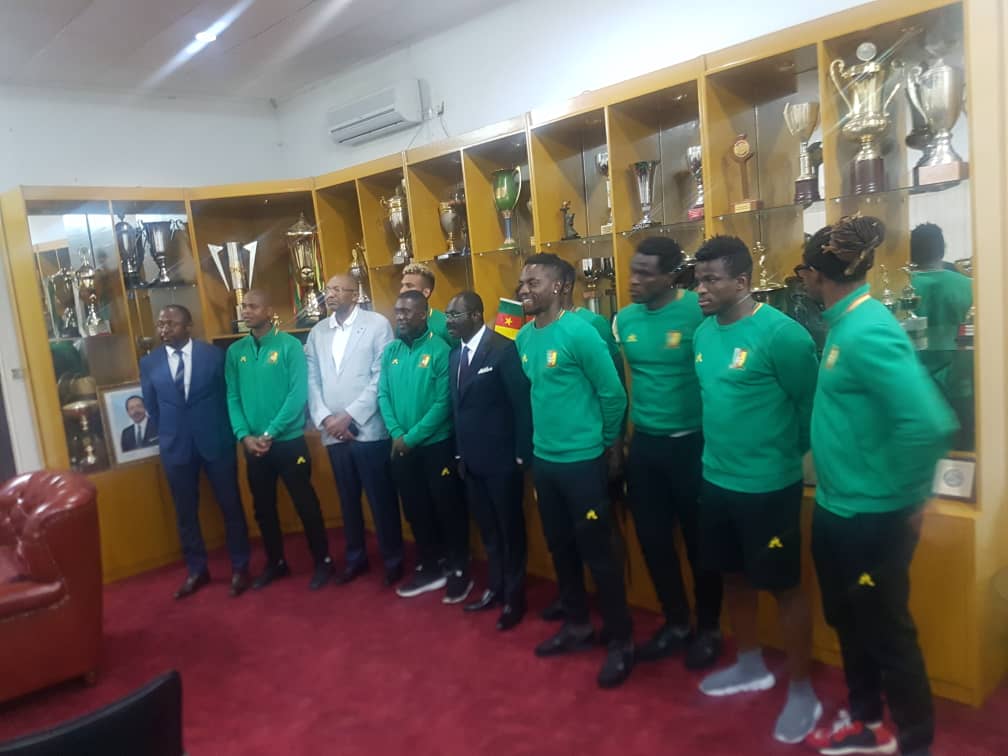 Cameroon's Football Governing Body, Fecafoot and the Sports ministry are responsible for the Lions' delay to meet their counterparts in Egypt ahead of Friday's opening of the 2019 Africa Cup of Nations. Going by a presidential decree on September 26, 2014, giving Fecafoot full powers to negotiate match bonuses, the players were supposed to be aware of their allowances three months to the kick-off of the competition but like previous years, Fecafoot has remained faithful to her true colors and character.
The September 26 decree gave powers to Fecafoot President to discuss bonuses in collaboration with the Ministry of Sports and Physical Education. Bonuses for World Cup participation are supposed to be known six months before time, AFCON, three months before the competition.
This decree was reiterated in a meeting with Fecafoot officials in a crisis meeting held in Yaounde on Thursday, June 20, 2019. The Lions said the FCFA 20 million paid into their accounts was too small for them to embark on the AFCON in Egypt reminding the government that all along they have been taking care of their bills during training sessions and travels. They also said they received no bonuses from those sessions and that some of the expenses were paid by Qatar.
Explanation from the Lions(1)

Explanation from the Lions(2)
A source said they were demanding each, 60000 Euros, about FCFA 40 million.
An all-night meeting held with Sports Minister Narcisse Mouelle Kombi and Fecafoot President Seydou Mbombou Njoya led to a compromised between the trio. Fecafoot President promised to pay an additional FCFA 5 million into all accounts of the 23 Indomitable Lions, at least before the last match in the group stage.
Outing of Sports Minister
They only accepted this proposal after the 6 representatives discussed with their colleagues before responding to the authorities.
Lions preparing to leave hotel in Yaounde

Lions preparing to leave hotel in Yaounde
By midday Cameroon time, the African Champions were on their way to the airport in Nsimalen.