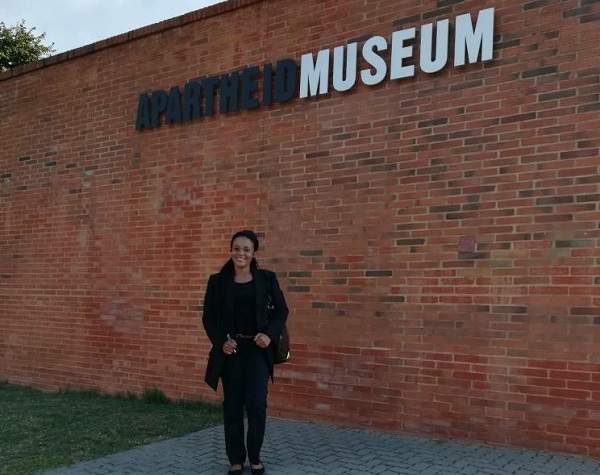 JOHANNESBURG, South Africa-Wednesday April 18, 2018-7:49 PM Local Time (Cameroon News Agency) It was unbearable walking down the Nelson Mandela Museum with articles reminiscent of the Apartheid regime which Nelson Mandela fought with his life. When the Editor-in-Chief, English Service at Equinoxe Television in Douala, Mimi MEFO visited this Museum and others in Soweto, she thought about the Anglophone crisis, how hundreds have died and shed tears.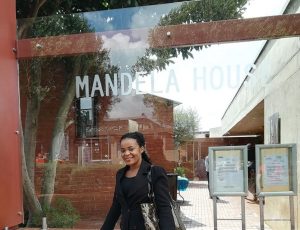 The News anchor and senior member of CNA team is currently in South Africa where she is taking part in a two weeks seminar on Natural Resources and Role of Media, after a few days spent in Johannesburg, Mimi MEFO is currently in Soweto, the freedom town where she visited the Apartheid Museum, the Orlando Residence of Mandela in Soweto and the Hector Peterson Memorial site.
She told CNA, , "When I walked through the Apartheid Museum tracing the history of the segregated blacks in South Africa, it all reminded me of the anglophone struggle in Cameroon. I asked myself, where did our great men go wrong….I left the Museum with this powerful quote from Mandela 'leadership means being faithful to the wish of the collective"
The seminar she told CNA, has more of field work than theoretical and she is the lone Cameroonian taking part in the event organized by a private Firm.