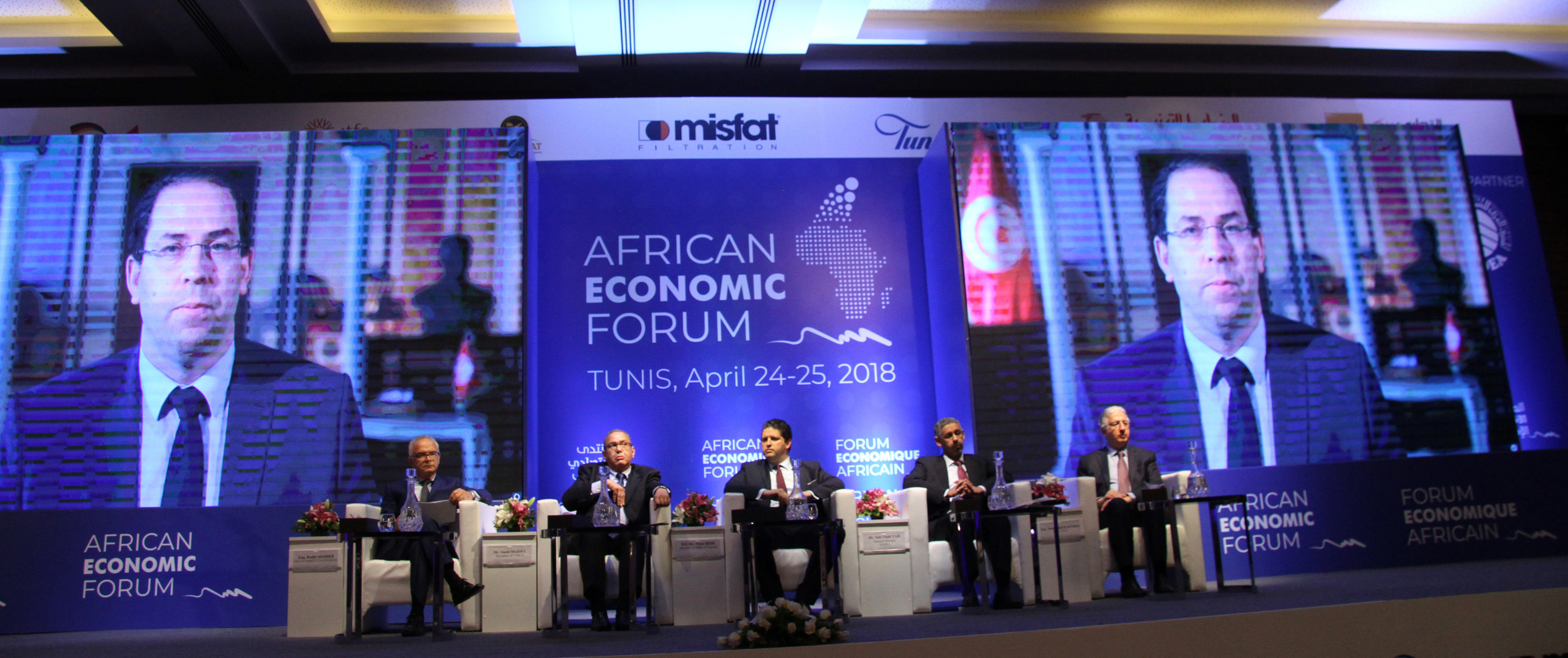 By NFOR Hanson NCHANJI
TUNIS,Tunisia-Tuesday April 24,2018-7:20 PM Local Time (Cameroon News Agency)The African Continent has for the past 15 years reached a strong level of growth rate and is today one of the two strongest and dynamic regions on Planet Earth, whose investment is globally the highest on the ladder, the General Commissioner of the African Economic Forum has said.
Radhi MEDDEB was speaking on April 24, 2018 in Tunis, Tunisia during the 2018 edition of the African Economic Forum which brought together experts and stakeholders in the sector to discuss the way forward for Africa's economic future.
The General Commissioner said, Africa's progress is spectacular because according to the IMF, the GDP of some 48 African countries have grown on an average of between 5-7 percent per year since 2003, adding that for the past 10 years, 6 out of 10 Economies where growth rate has been high in the world are Africans.
Five African Countries did so well more than China and 21 better than India comparatively.
Rahdi MEDDEB said, "For a long time, this growth was driven by public investments in infrastructure and the fight against poverty, against AIDS and malaria, on international public financing, by the cancellation and recycling of foreign debt. Over the past decade, a new demand has been expressed, driven by productive private investment in services, manufacturing, mining and energy, but also by the considerable development of telecommunications: a few million laptops in 2010, Africa has grown to more than 750 million today. More and more countries are participating. Since 2006, FDI has exceeded international aid and today, they represent twice as much."
According to the General Commissioner, African youths have played a key role in the growth of the continent, but that Africa still faces multiple challenges , "The first of these challenges is it's youth: the average age in sub-Saharan Africa is 18.6 years. He is 25 years old in North Africa and the Middle East (MENA). This will generate 108 million more students over the next 10 years. Today, less than 40% of young people of legal age can access secondary education. In 2010, African youth (between the ages of 15 and 24) accounted for 14% of its global counterpart. In 2100, this proportion will be 39%. Africa will be the reservoir of the youth of the world," he told the panel.
He noted that by 2050, 21% of the global workforce will be in sub-Saharan Africa, compared to just 10% today. The global labor force will be largely African.
Mr MEDDEB ended by saying "I would not like to finish without greeting the presence, among us, of the 15 presidents of African student associations in Tunisia. They are living testimony to the fact that we would like African partnership and cooperation to serve their populations, their youth and more generally their civil societies."