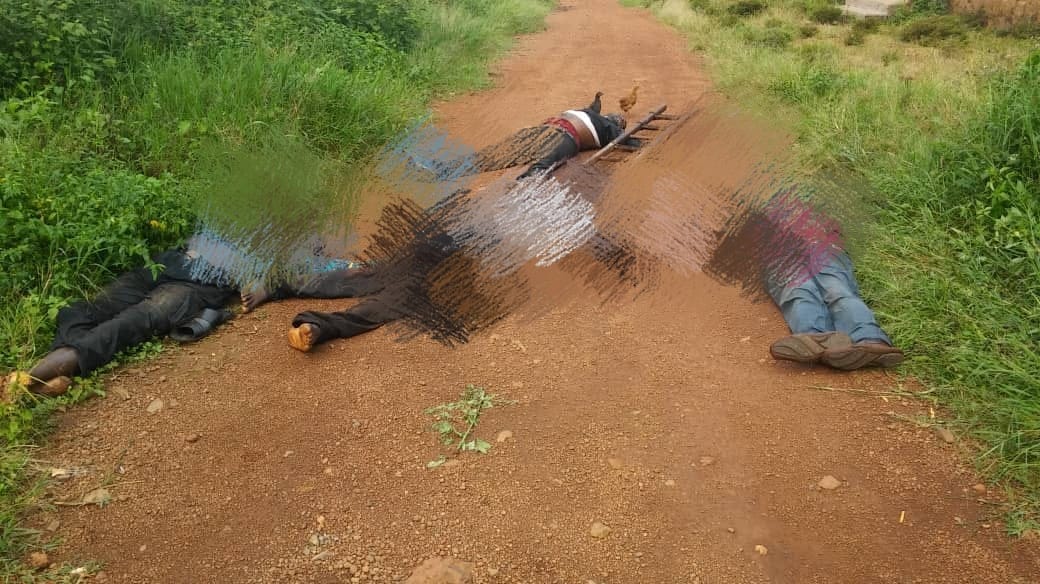 At least 7 civilians have been killed in Bali Nyonga Subdivision, Mezam Division in the North West region on Saturday May 25, 2019, by Cameroon Soldiers CNA has gathered. Five of those killed are from same family, a source has said.
The Sang neighborhood was in grief Saturday afternoon after Soldiers stormed the place and shot a certain Vincent Baya and four other family members including their grandmother. When Vincent was shot, his relatives struggled to ferry him to the hospital but were shot with a ladder in their hands.
The deceased include: Their grandmother, Na Sanyonga Feh Grace, Vincent Baya, Gabriel Baya, Peter Naya and Foncham.
Two more people were shot dead in Fogeman's compound in Bali bringing to seven the total number of people killed in the village.
"Patients and medical personnel at the Bali District Hospital which is just 200 metres away have escaped into the bushes. As we speak, the hospital is empty with all patients on the run as well," a source told MMI.
It is not clear whether the Soldiers were in search of Ambazonia separatist fighters or not but witnesses say the incident left the area deserted as denizens fled to safety.