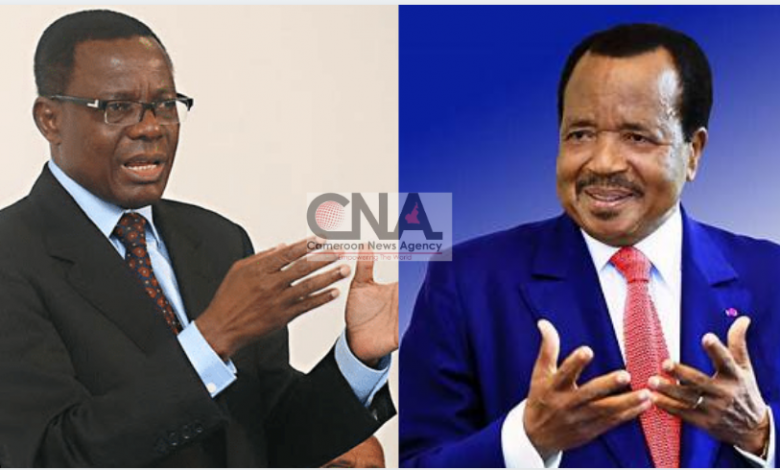 The leader of the Cameroon Renaissance Movement and 2018 Presidential candidate, Maurice Kamto, has on Friday March 27, 2020 given 7 days to President Paul Biya to prepare an economic and social plan that will include compensating businessmen whose businesses are dwindling. "Mr Biya needs to assume the function of President that he is usurping since electoral holdup in 2018, else Cameroonians will be aware of the void and make political consequences" he said in a statement.
The CRM national president who spent 9 months in jail in 2019, regrets that fact that for over two weeks, Cameroonians have been seeing only tweets from Paul Biya and his ministers making speeches whereas Presidents in countries like Gabon, Ghana, Senegal, Cote d'Ivoire among others have taken up the challenge to personally supervise the fight against the global pandemic, #COVID19.
"Mr Biya who barely spoke for 15 minutes in Maroua on September 30, 2018 and seen in Paris in 2019…shows that he can no longer serve Cameroon as President… I give him 7 days starting from this release to address the Cameroon public and tell them personally measures put in place to fight against the #COVID19…without which I will call Cameroonians to take special note and make their own judgement"
Maurice Kamto has also urged the Minister of public health to launch a fund raising campaign both at home and in the Diaspora to better manage the fight against the pandemic. To him, the committee must include workers of all walks of life especially Medical Council, Businessmen , among others.