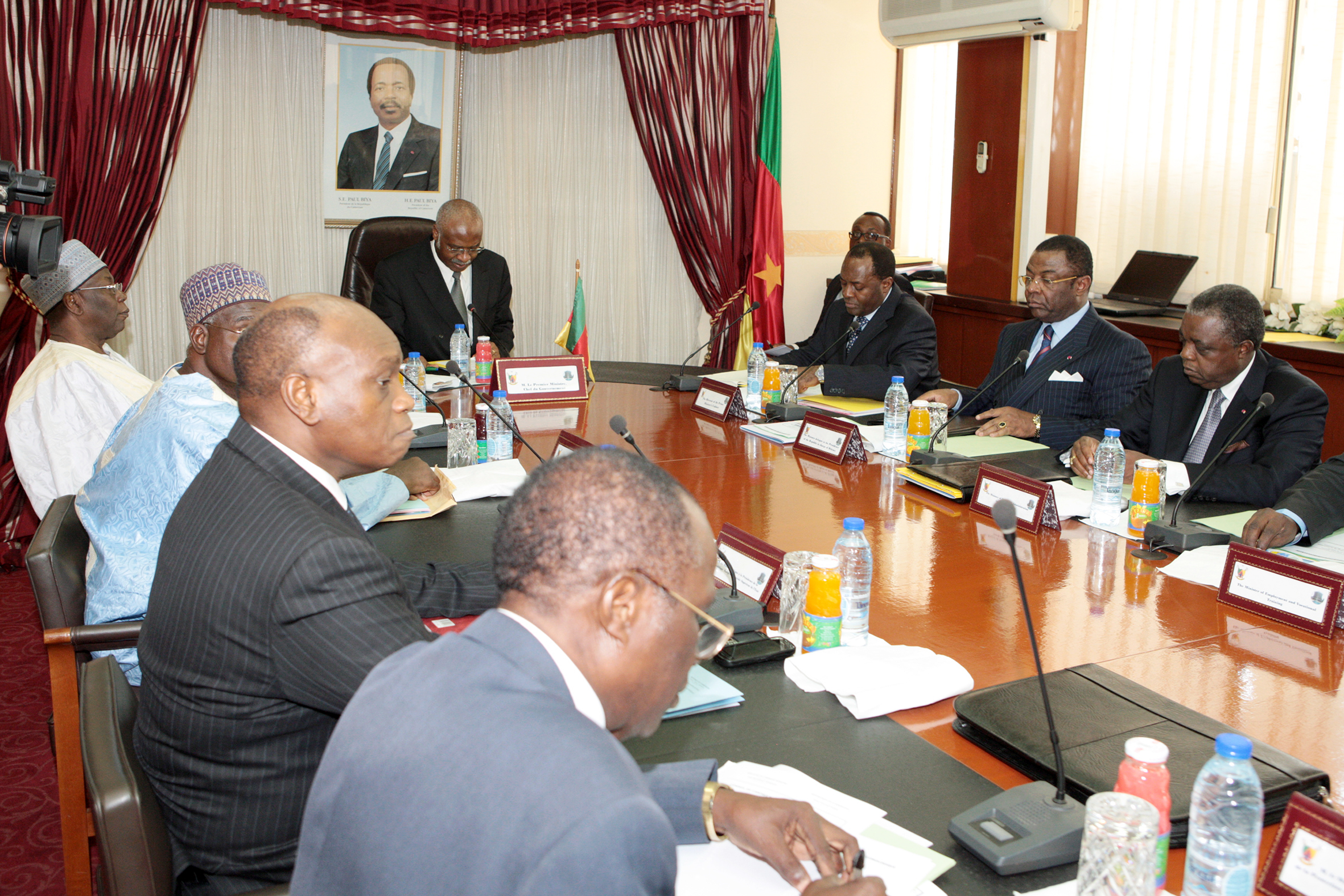 Yaounde,Cameroon-July 27, 2017-8:20 PM Local Time(Cameroon News Agency) The Government of Cameroon is envisaging the inclusion of Cameroonians in the diaspora in some development projects in the country. Lejeune Mbella Mbella was bearer of the project which is the birth child of the Diaspora forum which ended a fortnight back in Yaounde.This was during July's version of Cabinet meeting held in the nations political capital.
The Prime Minister, Head of Government, Philemon Yang chaired the meeting that was attended by Ministers of State, Ministers, Minister's Delegates and Secretaries of State.
Two reports featured on the agenda of the high profile meeting;
1)The coordination of interventions in the management of refugees in Cameroon presented by the Minister of Territorial Administration and Decentralisation, Rene Emmanuel Sadi.
2)The conduct of the first edition of the Forum of the Diaspora presented by the Minister of External Relations, Lejeune Mbella Mbella.
Speaking after the introductory statement of the Head of Government, Minister Rene Emmanuel Sadi took to the rustrom to give an overview of the situation of refugees in Cameroon and the solutions taken by the Cameroonian government and its partners to ensure better management of these vulnerable persons.
The Minister disclosed that Cameroon plays host to over three hundred and sixty thousands refugees in Maroua and the East region.
Mr. Sadi lauded the innitiative of the government quoting that in January 2017 the government of Cameroon and her financial and technical partners made available a sum of FCFA 189 billion as a humanitarian response plan.
The Minister stressed on the establishment  of an Inter Ministerial Adhoc Committee in 2013 by President Paul Biya to coordinate and mobilise humanitarian aid for  refugees and displaced persons.
The Minister of External Relations on his part, reported on the Forum of the Diaspora that lasted from June 26 to 30th June 2017 under the theme "Cameroon and diaspora acting together for the developmemt of the nation"
The Minister noted that the forum organised on the instructions of the Head of State brought together over 300 Cameroonians from the diaspora and close to 500 local participants.
The External Relations boss added that the forum had three main topics on discussion;
1) Specific measures to involve the diaspora in the developement of Cameroon.
2 )Modalities for the mobilisation of foriegn assistance in the economic, social and political domains of development.
3) The role of the diaspora in the construction and the consolidation of peace in Cameroon.
At the end of the discussions,the PM instructed Minister Rene Emmanuel Sadi to ensure coherence and innitiatives in the support and management of refugees.
Mr. Yang requested that the Minister of External Relations submit to him the modalities of the Forum of the diaspora.
The meeting that started at 9 a.m was adjourned at 11 :30 a.m.
CRTV Web