Front page
Politics
Cameroon-Anglophone Conflict: Buea Mayor, Ekema Patrick Goes Xenophobic, Plans Anti-North West March Tuesday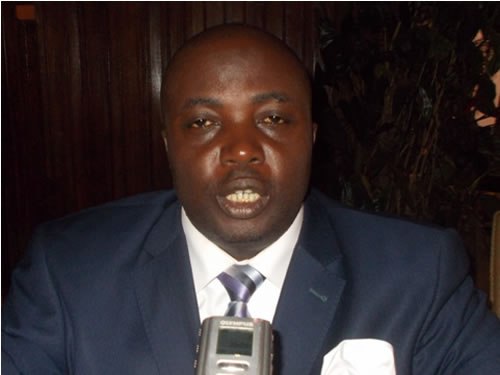 By Mimi MEFO
BUEA, Cameroon-Monday July 30, 2018-5:30 AM Local Time(Cameroon News Agency) The Mayor of Buea, Ekema Patrick Esunge,  has announced that sons and daughters of Bakweri descent will carry out a peaceful March on Tuesday, July 31, 2018 to press for the release of seven kidnapped Bakweri Chiefs.
The march according to the Mayor to begin from Bongo Square to Mile 17 will be peaceful but could be violent 24-hours after. (The Mayor did not explain what he meant by violence, but his tone was not friendly at all.
As he concluded a forum Sunday July 29, grouping the people of Bakweri, he vowed that the Anglophone General Conference billed for August 29&30 will never take place in Buea even if it's approved by the Head of State. "I am in control here…," he stressed. "We met to discuss the difficulties we have been facing but it is heart breaking to know our chiefs were taken by these group of "makizas"… this is a sacrilege…It is something that will hunt us," Mayor Ekema told the attendees. "We need to rise up in unionism and strategize on how to put an end to this ongoing masquerade…" On the announced AGC, the Mayor reserved no kind words for the initiative of Cardinal Tumi: "We know the role of the church from the start of this crisis, but It's very provocative to hear Cardinal Tumi speaking on behalf of Bishops. Why the choice Buea and who did he consult?" Mayor Ekema Patrick questioned.
The Mayor added that Buea is no playground to political adventurers,  "My position as father of this municipality is known. I want you to mandate me to restrict such meeting in our municipality. We know what happened in 2016 when the Moderator of PCC duped South Westerners and took away Moderator ship to the North West whereas it was their turn. "Since then I have not gone to church…even the bible says when Two or Three are gathered in my name I am with you". " I cannot be led by such man full of deceit" "You and I are conversant of the fact that our country existed before colonialism and as such the foundation of this country cannot be built on the basis of colonialism. "I know there are institutional and governance problems but there are no Anglophone problem."
The Mayor's intent has a hidden agenda that is March to chase "graffi", those from the North West considered today as invaders of their land.
Some Bakwerians have always had this spirit of division since 1961 when Foncha beat Endeley in the Referendum