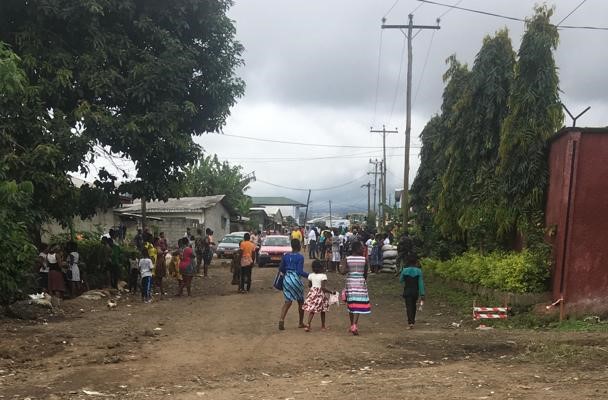 Consternation, shock, and bewilderment have gripped the people of Buea, Fako, South west region and entire Cameroon after news broke out early Sunday, October 27, 2019, on the passing away of the firebrand Mayor of Buea, Patrick Ekema Esunge. His Buea residence has been trooped by all and sundry, dark clouds have covered Buea.
Though no official statement has been made from the hospital in Douala and the Council, close sources have revealed that they suspect he died of cardiac arrest.
He reportedly died in Cameroon's economic capital, Douala on Sunday, October 27, 2019. "We suspect a cardiac arrest", the source told CNA.
An Activist Mark Bareta announced that he was poisoned by unknown persons.
Police have surrounded his residence as locals find their way to his Molyko, Check Point residence to verify what social media has been saying since Sunday morning.
Mr. Ekema will be remembered for his ferocious fight against ghost towns implemented by separatist fighters in Buea. His mastery of the terrain, his outspoken nature and what many described as a brutal way of demolishing shops whose owners obeyed the ghost town.
But he was an astute keeper of the town of Buea going by the regime's prescription, he was seen as a square peg in a square hole.
In 2018, it was announced that Separatist had kidnapped him but it turned out to be false.