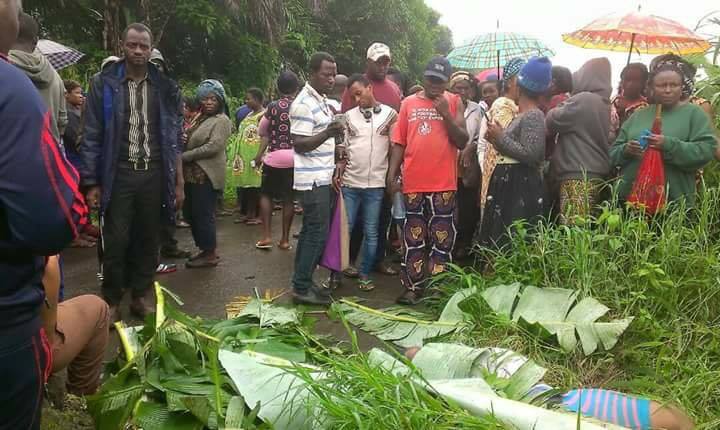 By Christopher Chigozie
Buea,Cameroon-July 19, 2017- 6: 40 pm Local Time(Cameroon News Agency) The discovery of the lifeless body of Odilia Molua Wednesday has left Bakweri town denizens in shock and uncertainty.
Barely 22 days after the dead body of Akalle Adele was found beside her family compound in Bakweri town, a community in Buea subdivision, inhabitants of the set area woke up Wednesday morning only to discover another lifeless body of a woman in her mid 30s called  Odilia Molua.
She was reportedly found along the Bakweri town- Small Soppo secondary road axis by some kids who were heading for holiday classes. The children are reported to have seen her dropped from taxi that took off immediately.
According to family members accounts, Odilia Molua, disappeared since Monday July 17 and all attempts to know her where about was abortive. "We have been looking for her since Monday and have made official complaints to security officials".
The family said the deceased whose cause of death is yet to be ascertained is a mother of three and Married.
The sudden disappearance and death of young ladies in the Bakweri town community has left the inhabitants with so many questions yet to be answered such as: Who is behind the recent similar deaths of young ladies who are dumped in the community, what should we do to stop this, how can we protect our children from this tragic sudden death? The list is long. Investigation has been opened to x-ray the cause of Odilia's death.