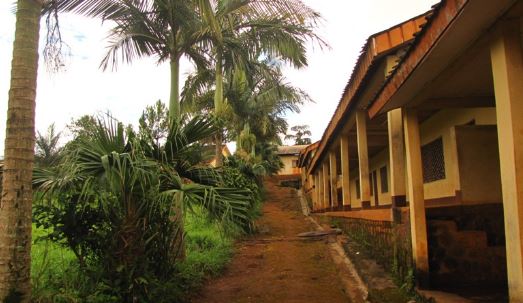 By NFOR Hanson NCHANJI
MEZAM,Cameroon-Friday May 11, 2018-1 PM Local Time(Cameroon News Agency) CNA has been reliably hinted that Bafut Subdivision, found in Mezam Division, North West region of Cameroon, is a no-go area as gunmen believed to be Ambazonia fighters stormed Nsoh Bafut early Friday May 11, 2018 shooting indiscriminately in the air.
As the sounds from the shots reached the innermost part of the village, locals took to their heels into bushes leaving an empty village.
The gunmen are reported to have visited Government High School, GHS Bafut, an institution they had visited two days back in which the school bus was set ablaze.
CNA cannot independently confirm reports that Students have been sent out of classrooms while some teachers have been rough-handled for failing to respect warning of "NO SCHOOL IN AMBA."
Security Forces have also responded to this attack on schools with presence of heavy artillery as exchange of gun shots take centre stage.
A Bike rider has reportedly been shot in  Agyati, Bafut.
(picture Internet)