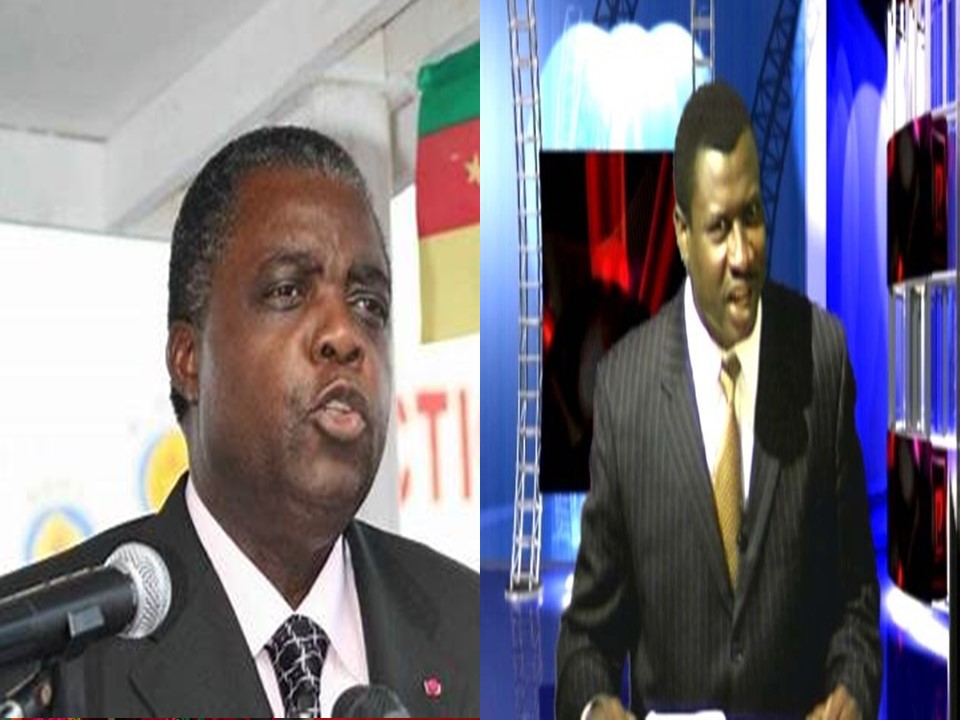 By Nfor Hanson Nchanji
The Government, through spokesman and Communication Minister, Rene Emmanuel Sadi, has officially blamed Ambazonia Separatist fighters for setting parts of Kumba District Hospital on fire early Monday February 11, 2019. But the Communication Secretary of the Separatist group, Interim Government of Ambazonia, Chris Anu, has said, Military has been noted for burning schools, villages and economic infrastructures, hence they remain the first culprit.
In a communique signed by government spokesman same day, Rene Sadi, said the arson attack was carried out by "A group of 20 rebellious secessionists."
He said, they scaled the fence to find themselves inside the hospital around 30 minutes after midnight.
Cameroon's Communication minister revealed that four persons died in the inferno, 7 vehicles set ablaze and hospital part of the hospital, men's and women's words, surgical room among others.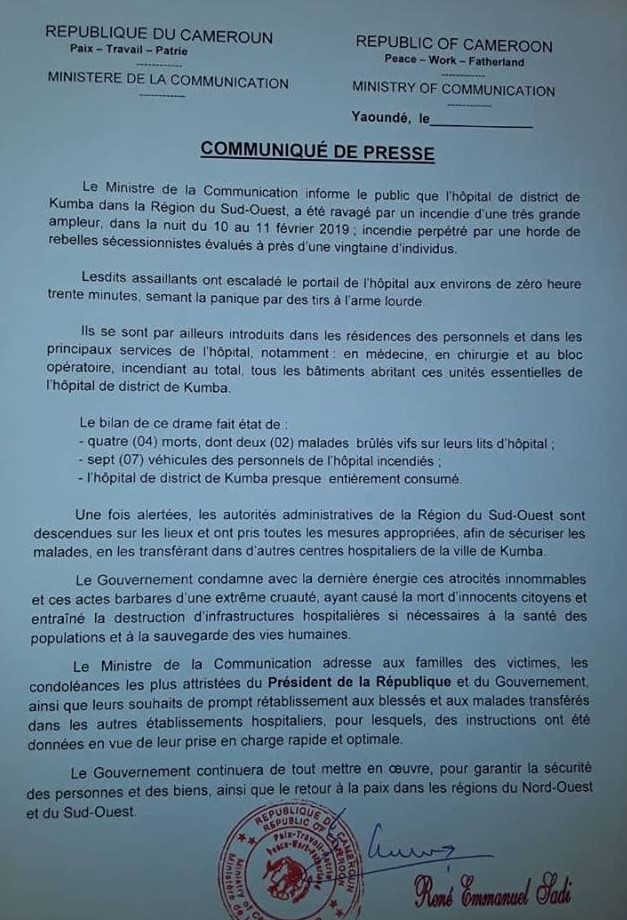 Mr Sadi condemned the acts and extended governments sympathy and condolence to the bereaved family.
Meanwhile Secretary Chris Anu, said Soldier burned the hospital after accusing staff of treating Ambazonia Separatist fighters.
Communique from Ambazonia Separatist Communication Secretary
He called on the international Community to investigate what he termed heinous crime perpetrated by the military.
The Amazonia Interim Government also called on the Cameroon Government to release nurses and other staff arrested for interrogation.
Despite the presence of a brigade just few metres from the hospital, it took almost two hours for soldiers and rescue team to intervene.
If You read us and love our reporting, you can help us by supporting us, so that we keep objective journlaism burning. It takes just a minute! Support us today by making a donation through Mobile Money 679 700 696 or Paypal, @ http://paypal.me/NNchanji