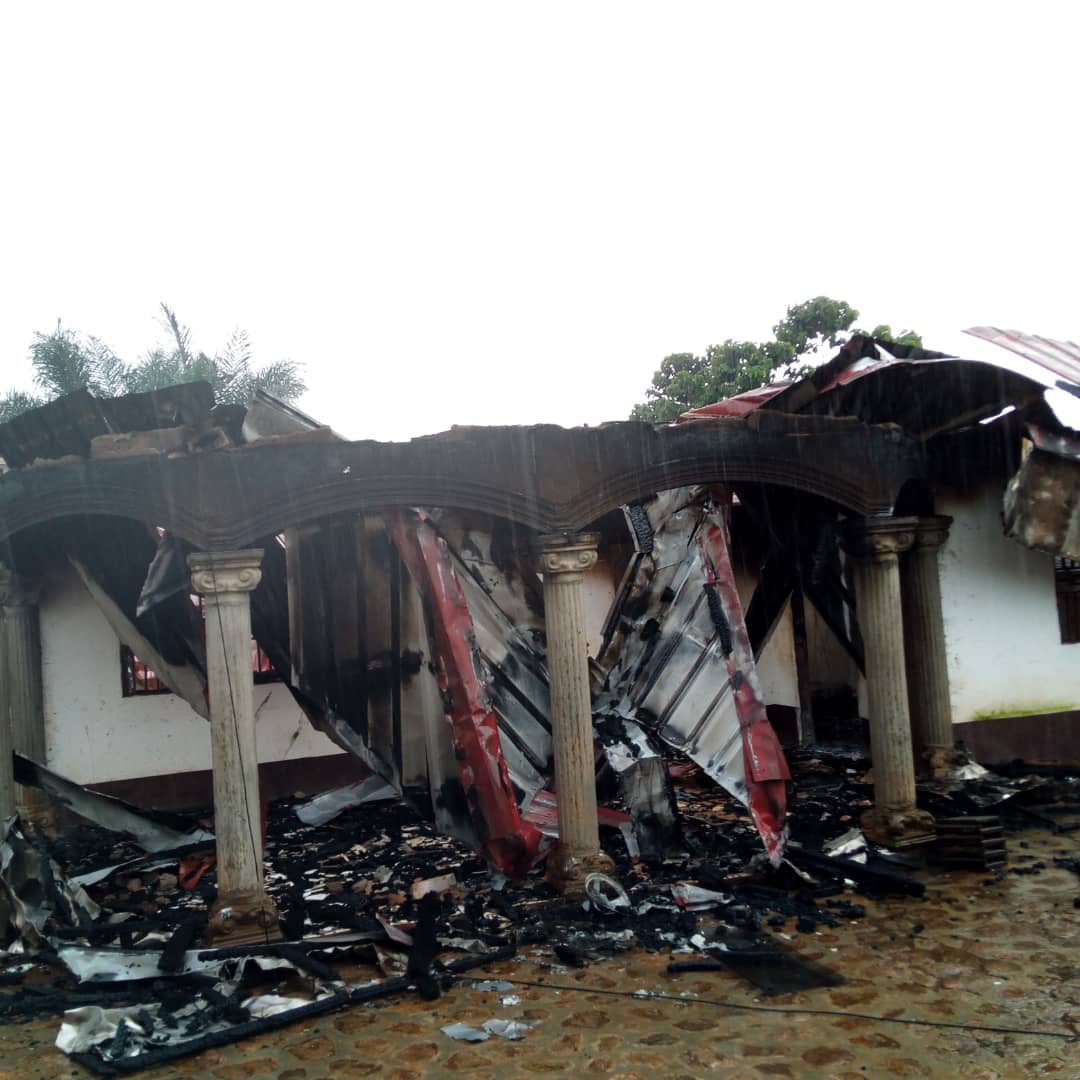 Pictures: Soldiers Set Popular Hotel, Houses Ablaze In Weh
Soldiers have just set houses on fire now in Weh, Menchum Division in the North West region.
Popular Hotel and Snack Bar, Fongcam International, was the first to go down in flames.
The hotel which belongs to a certain Fang, residing in the US, is worth some FCFA 25 million.